You have received a notification indicating that the outdoor siren's batteries are running low. They need to be replaced. D or (LR20) batteries are needed for the 4 batteries used in the siren.
Procedure

1. First, disarm the system.
2. Deactivate the outdoor siren's autoprotection feature in the Somfy Protect app
3. Insert the tip of a screwdriver into the opening located on the edge of the siren (lower part) while twisting the siren counterclockwise.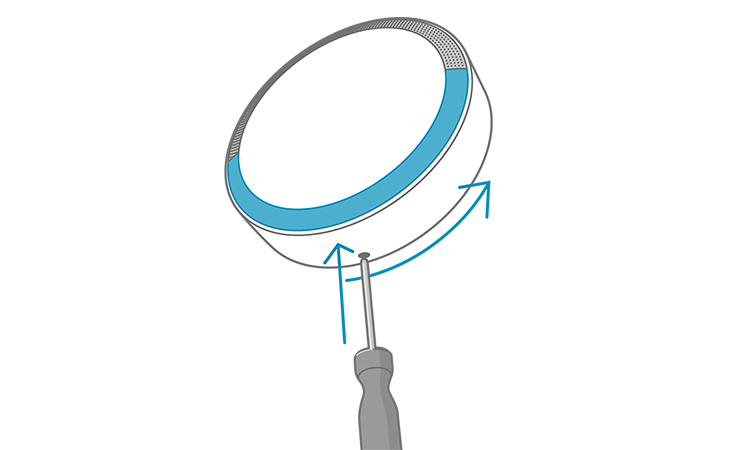 4. Once undone, the siren can be remove from its base on the wall.
5. Open the battery compartment, change the batteries, and close the battery compartment.
6. Snap the siren back into the base, lining up the marks. You should hear a confirmation "click".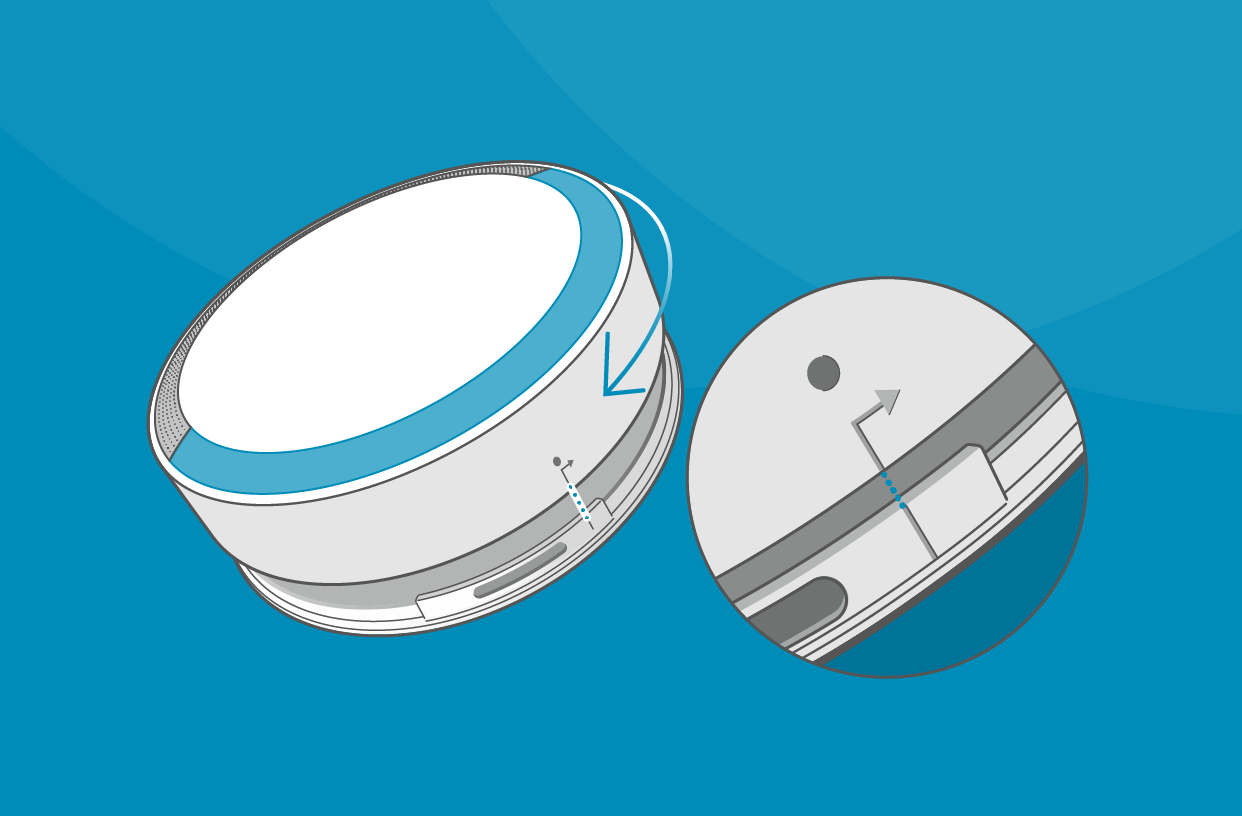 7. If necessary, reactivate the autoprotection setting in the siren's settings.