The Link Essential must be installed before a motion sensor can be added. The only way to install a motion sensor is by using the Somfy Protect mobile application.
Positioning advice
On a piece of furniture or on a wall
The Somfy motion sensor can be placed on a piece of furniture, a shelf, or installed on a wall (along the wall or at an angle), using the stand and adhesive strips.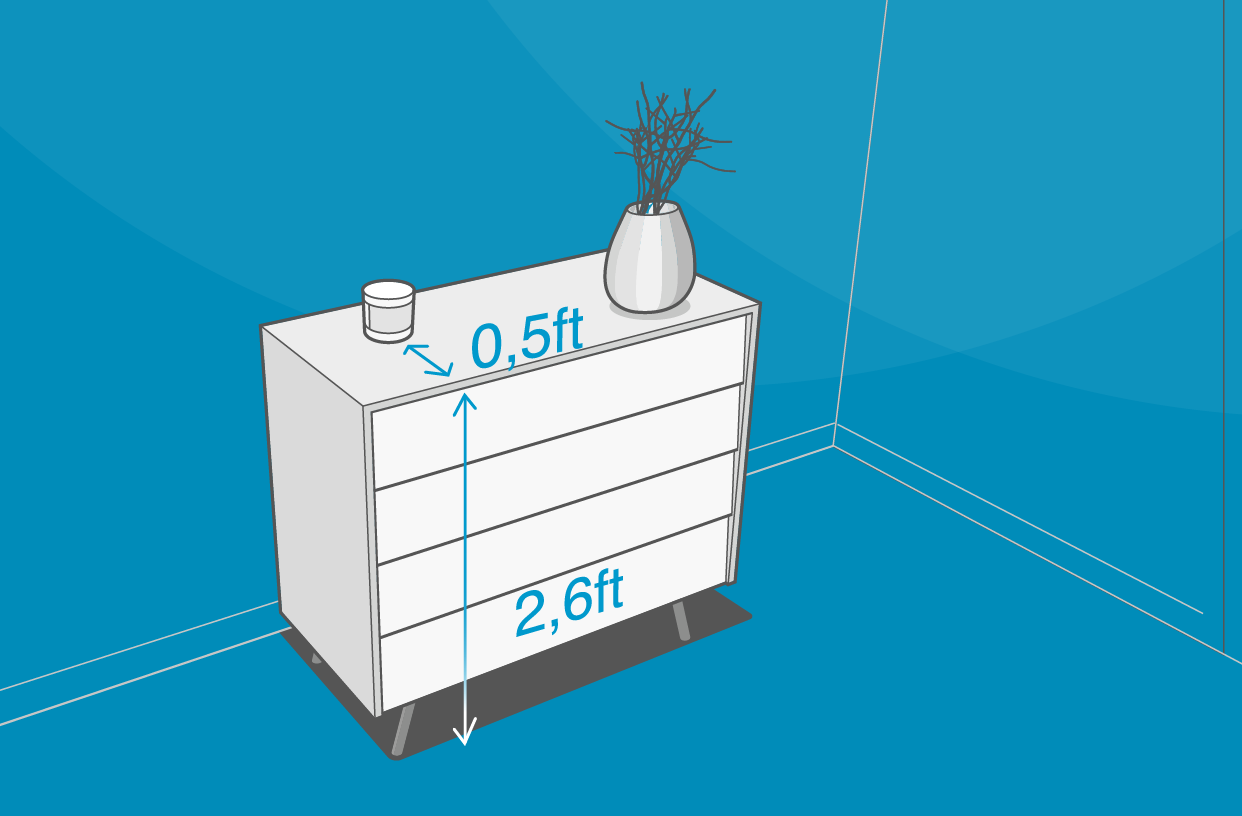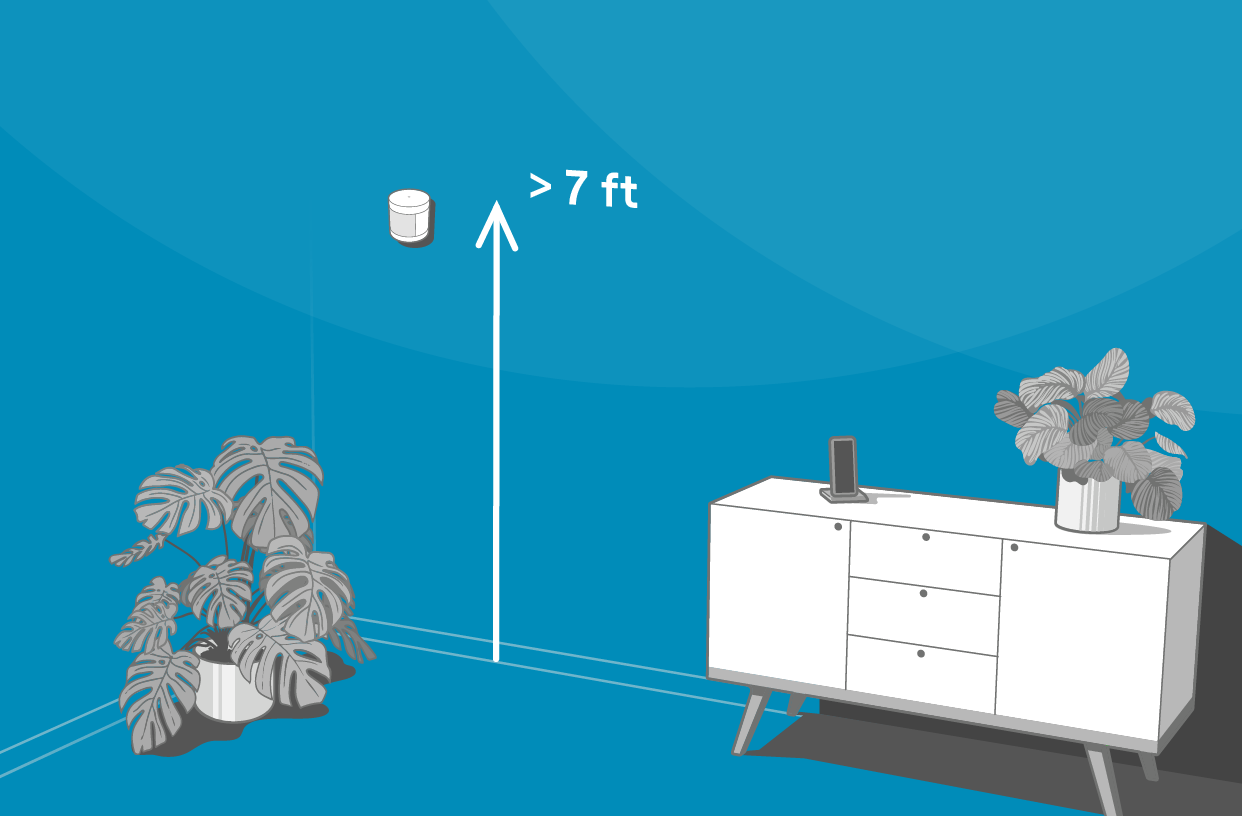 Detection angle
Place the motion sensor so that you are covering the openings you want to protect: position it perpendicular to the flow of movement through the room.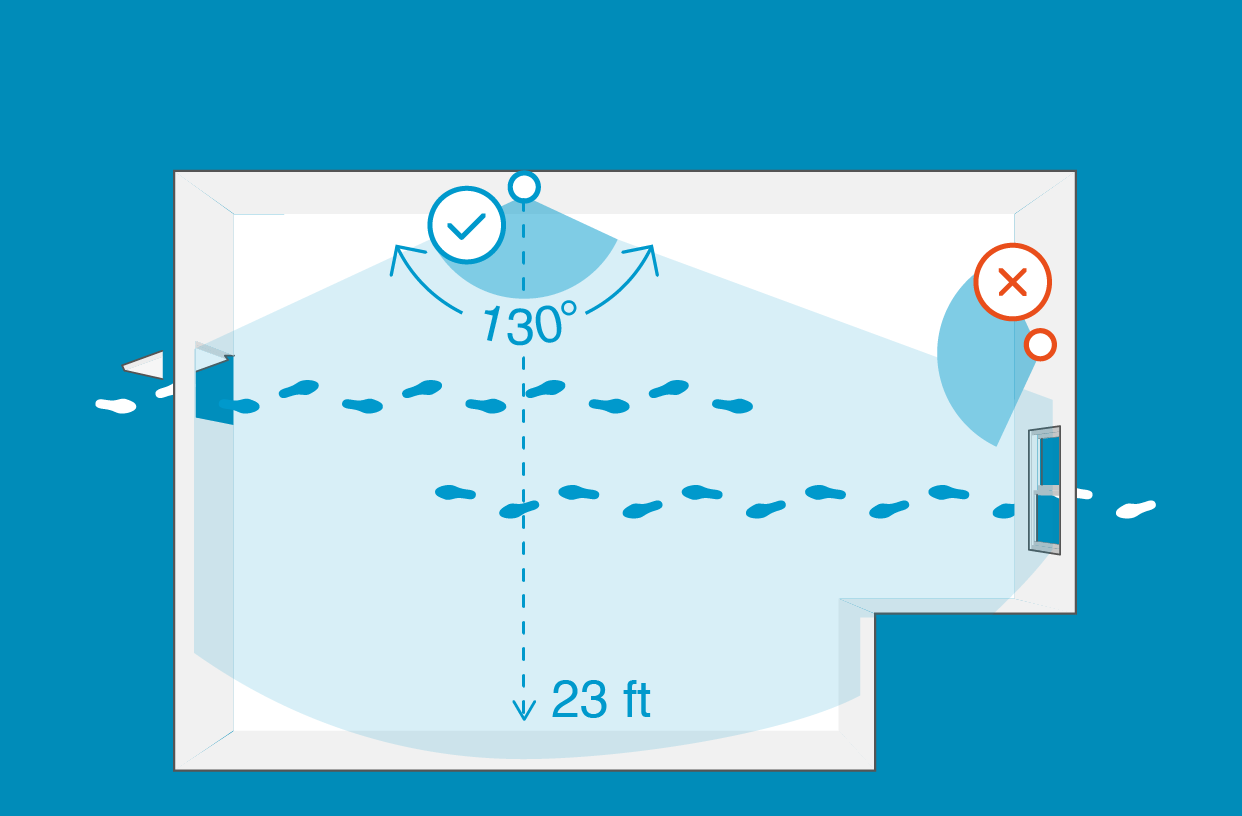 Locations to avoid
The motion sensor is intended for indoor use:
do not place it near a source of heat
do not expose it to direct sunlight or any other source of light (a lamp, etc.)
do not expose it to water or drafts
avoid obstacles: the protected area must be free of obstacles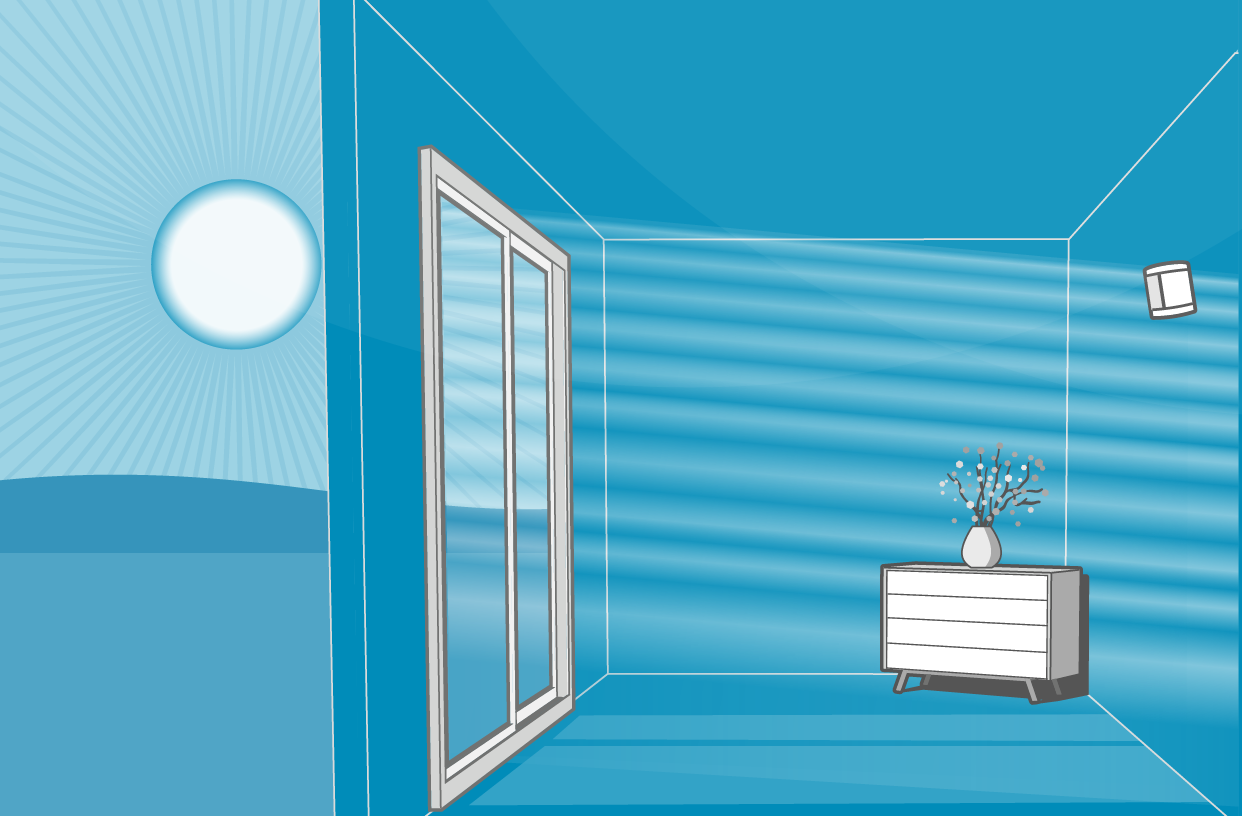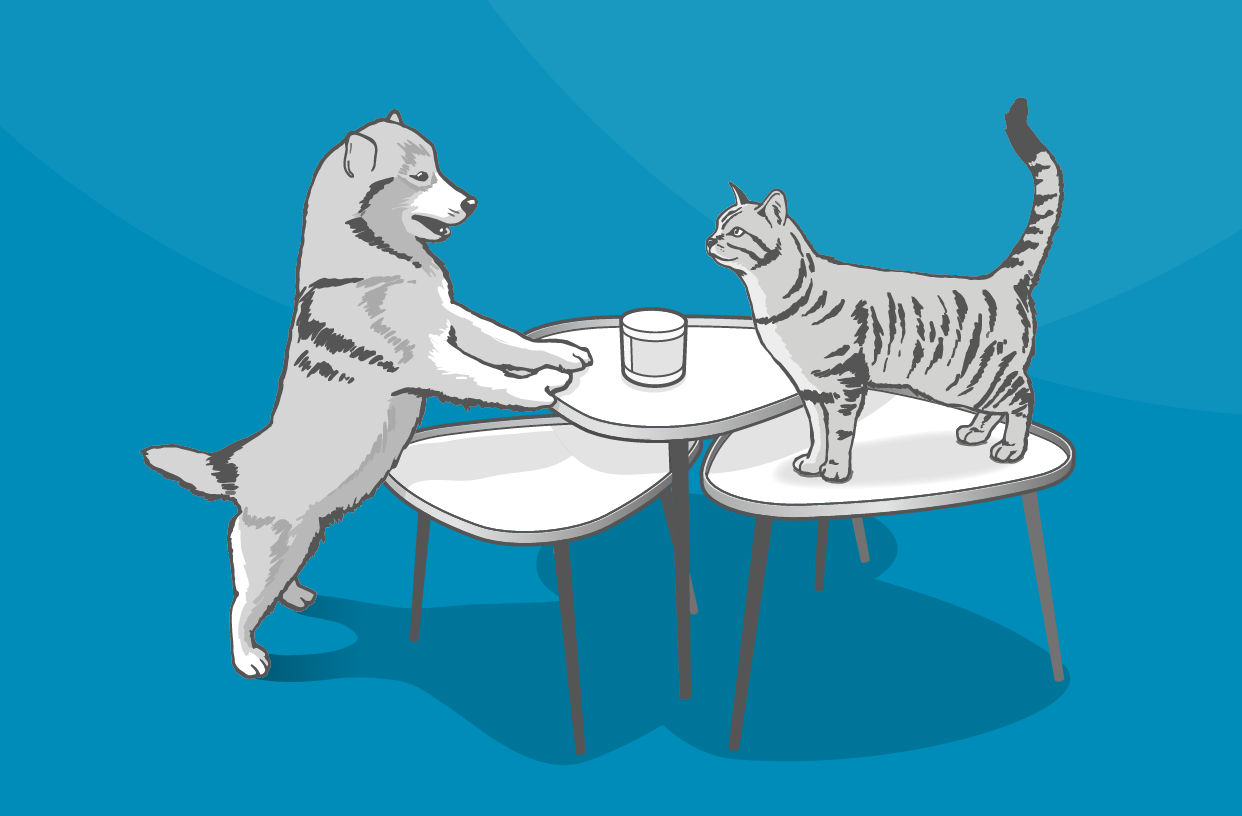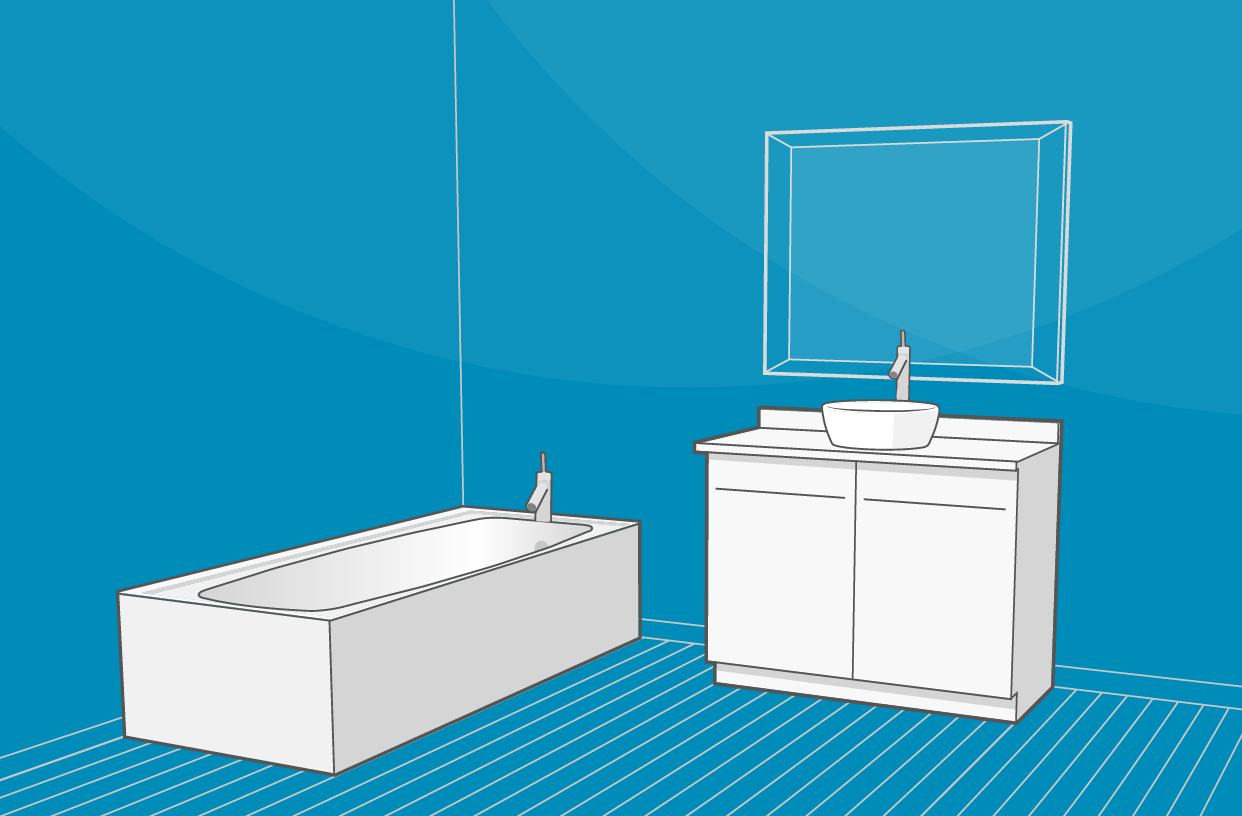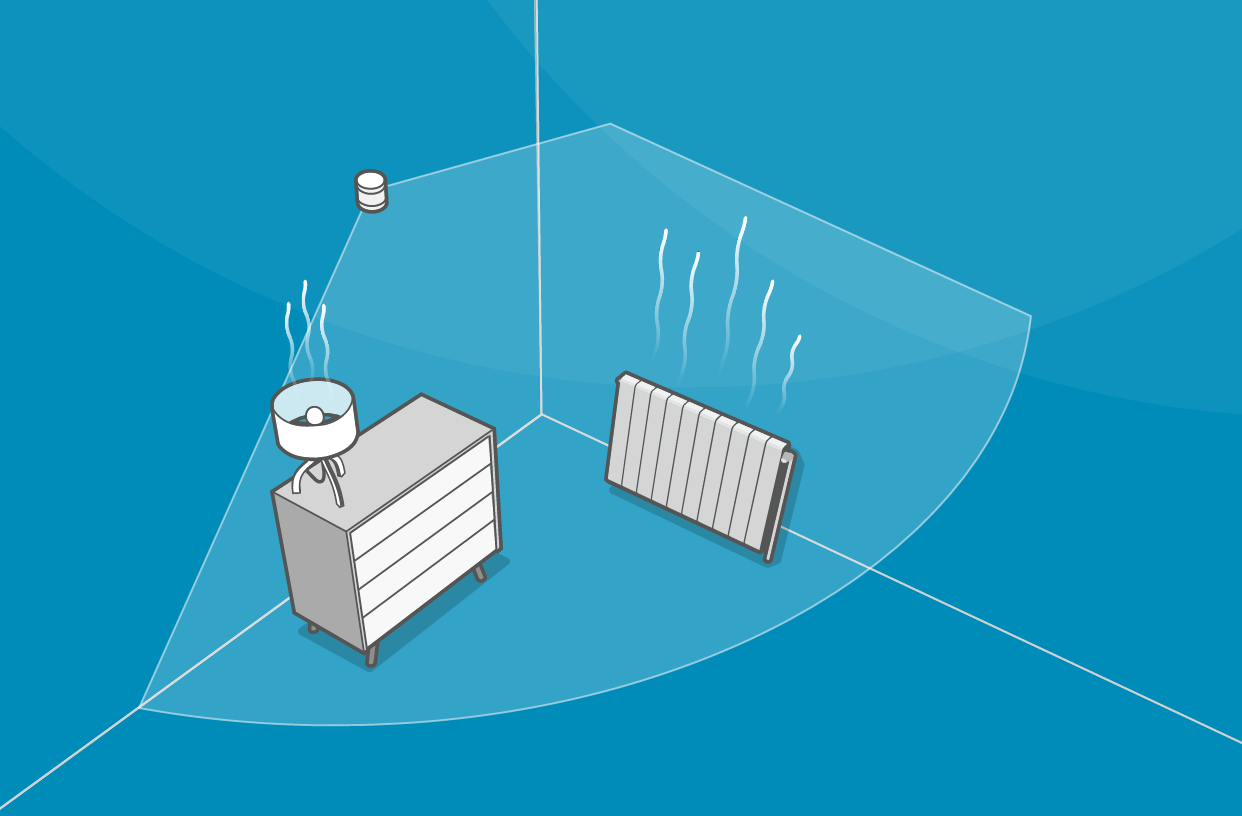 How to install using the app
1. From the "Settings" menu, then "My components," select "Add a component"; select the motion sensor
2. Open the cover, remove the battery pull tab (or remove, then reinsert the batteries if the tab has previously been removed)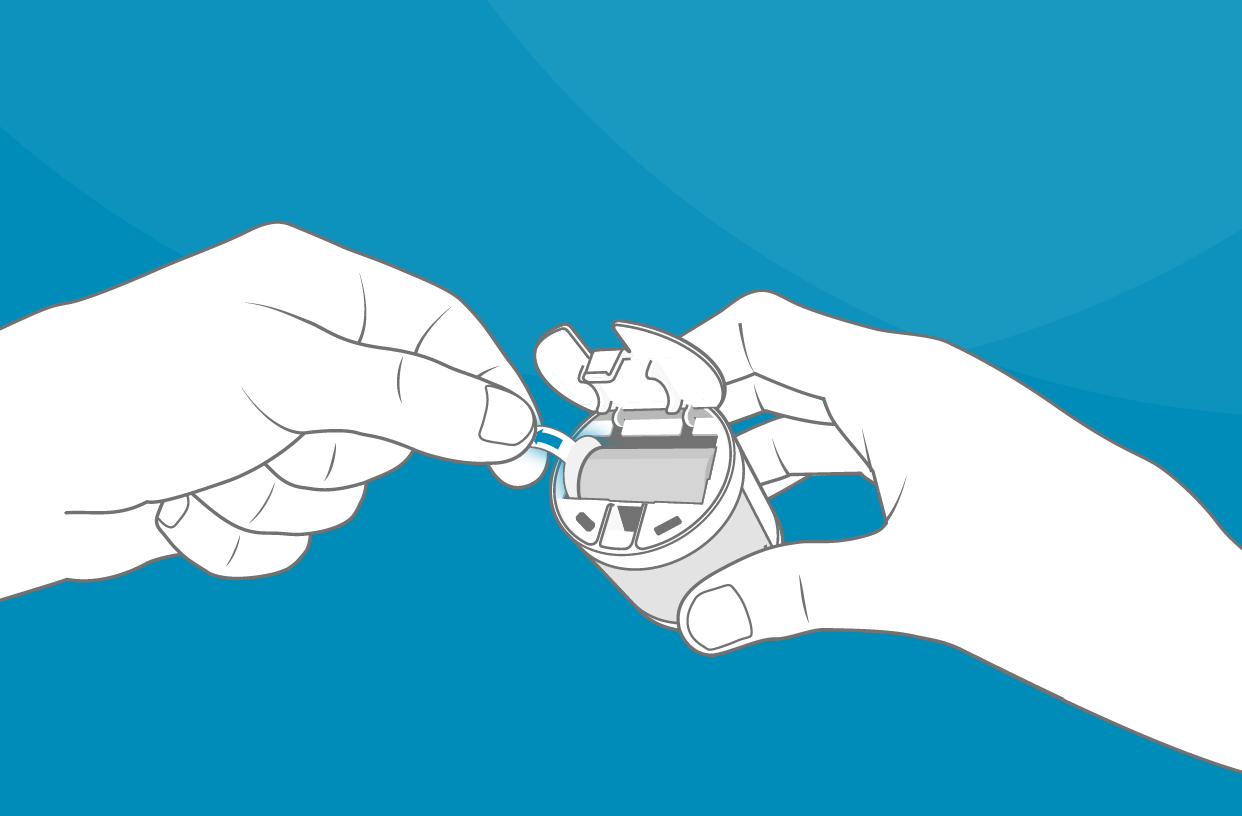 3. Turn the motion sensor over, then place it back right-side up again. The siren will confirm this action by a notification sound; the sensor has been successfully connected
4. Now all you need to do is name the sensor according to its location in your house
Function test
Before finalizing the installation, you can conduct a function test. This test can also be conducted at a later date.
1. Turn the motion sensor over, then position it in its final location
2. Move in front of the motion sensor until you are detected, which is characterized by a sound notification from the siren
3. The installation is now complete. You will be able to test the sensor again at your will