Somfy Protect products compatible with TaHoma
You can connect the following products:

- Somfy Home Alarm
- Somfy Security Camera
Note: Home Alarm accessories cannot be individually connected to TaHoma. The Link (Home Alarm) or the Somfy One / One+ must be connected to control your products.
How to connect your components
You can connect your Somfy Protect products through your TaHoma interface. You will need a TaHoma box with the latest updates.
Enter your TaHoma login details then click "Access my TaHoma".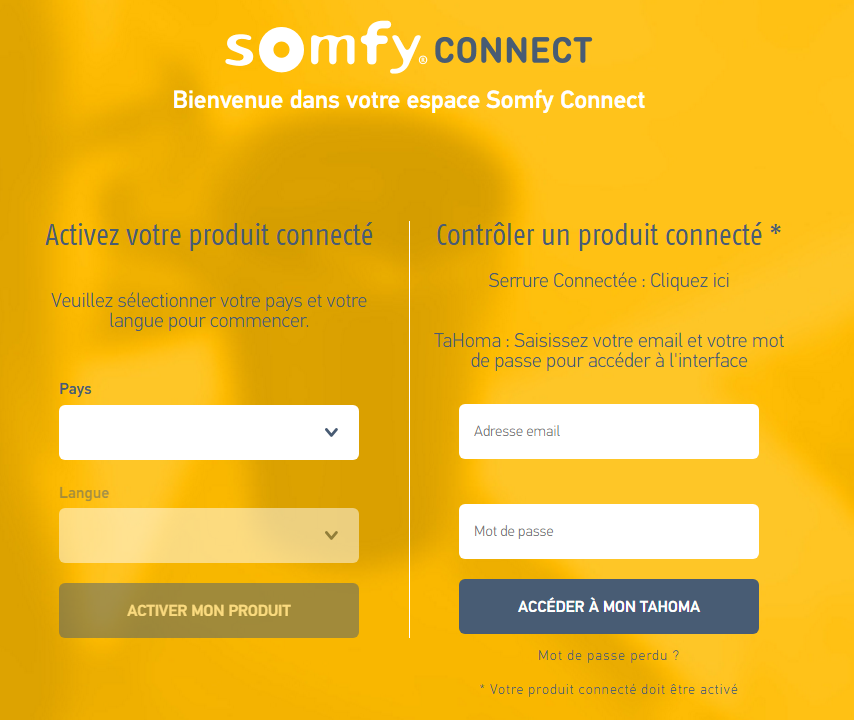 Click on the menu on the top right, then "Configuration".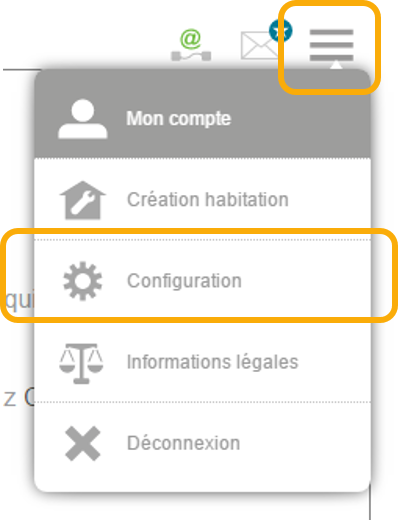 On the "Installation" tab, click on "Other Somfy", then "Add".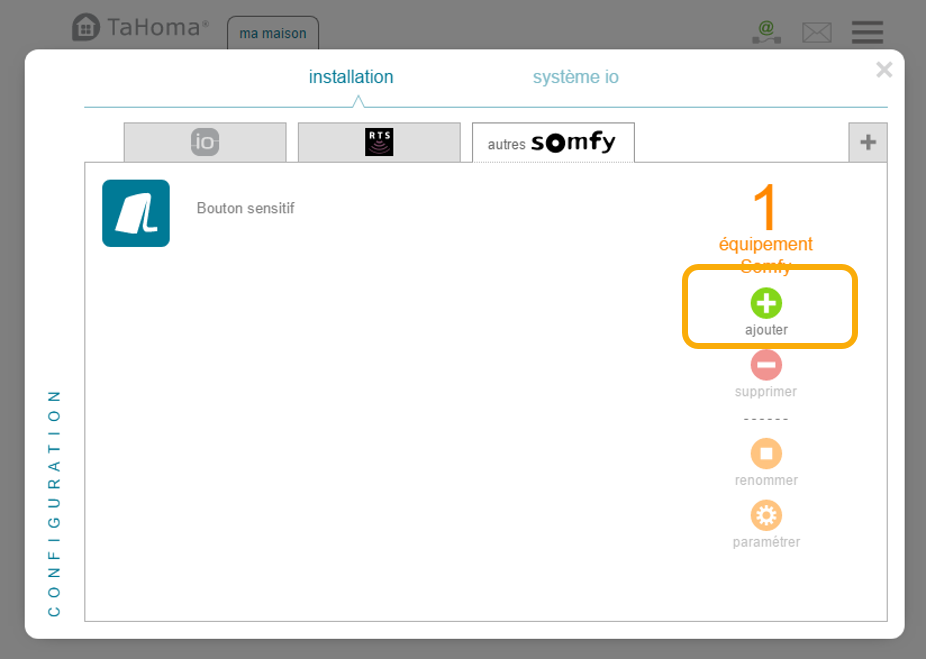 Use the arrows to navigate and find "Somfy Protect", then select and press "OK".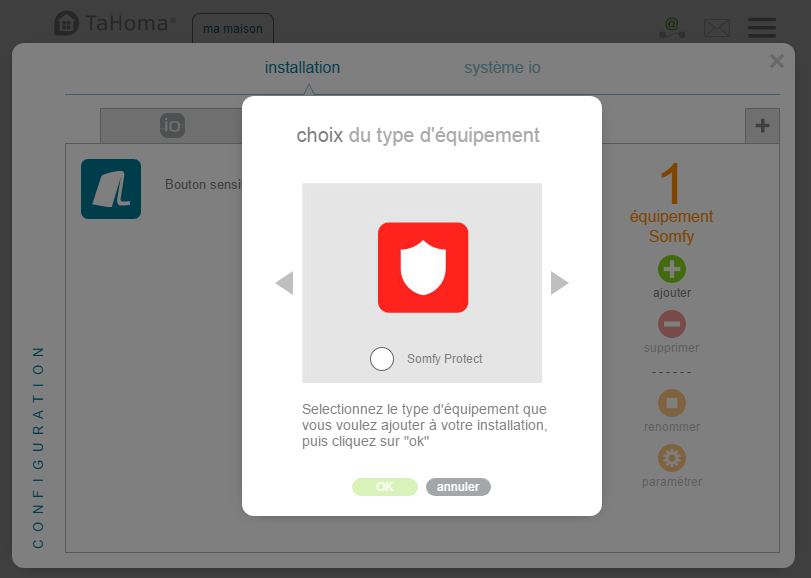 Enter your Somfy Protect login details to connect (the details you use to log into your Somfy Protect app).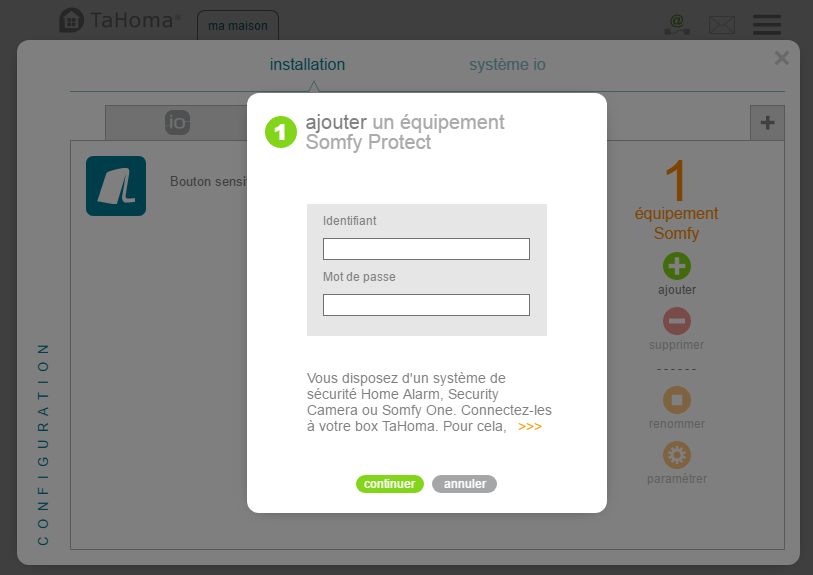 Your locations list will appear: select the installation you want to connect to your TaHoma, then click "Continue".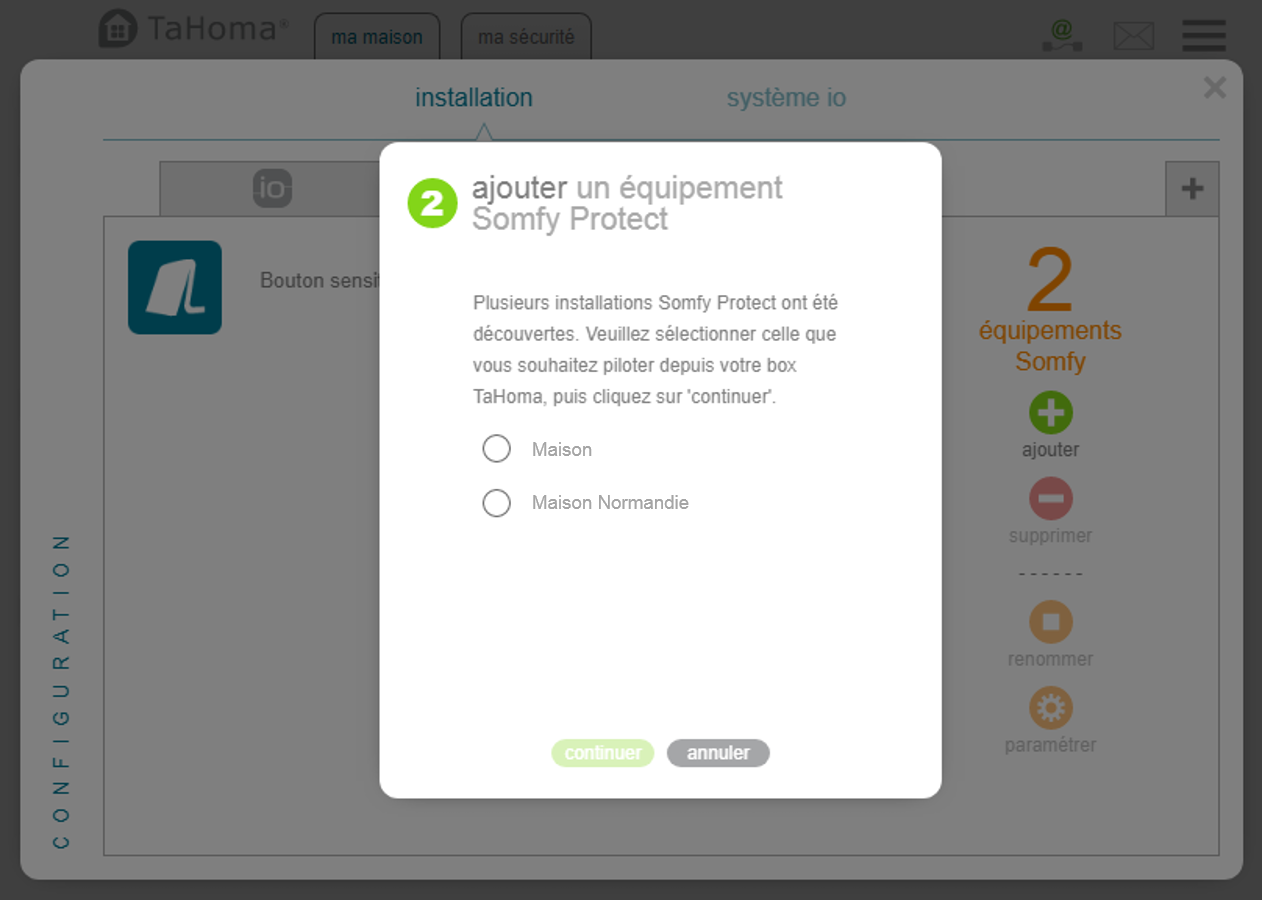 Your Somfy Protect products will be displayed and you can select the ones you wish to connect to your TaHoma. Then click "Add".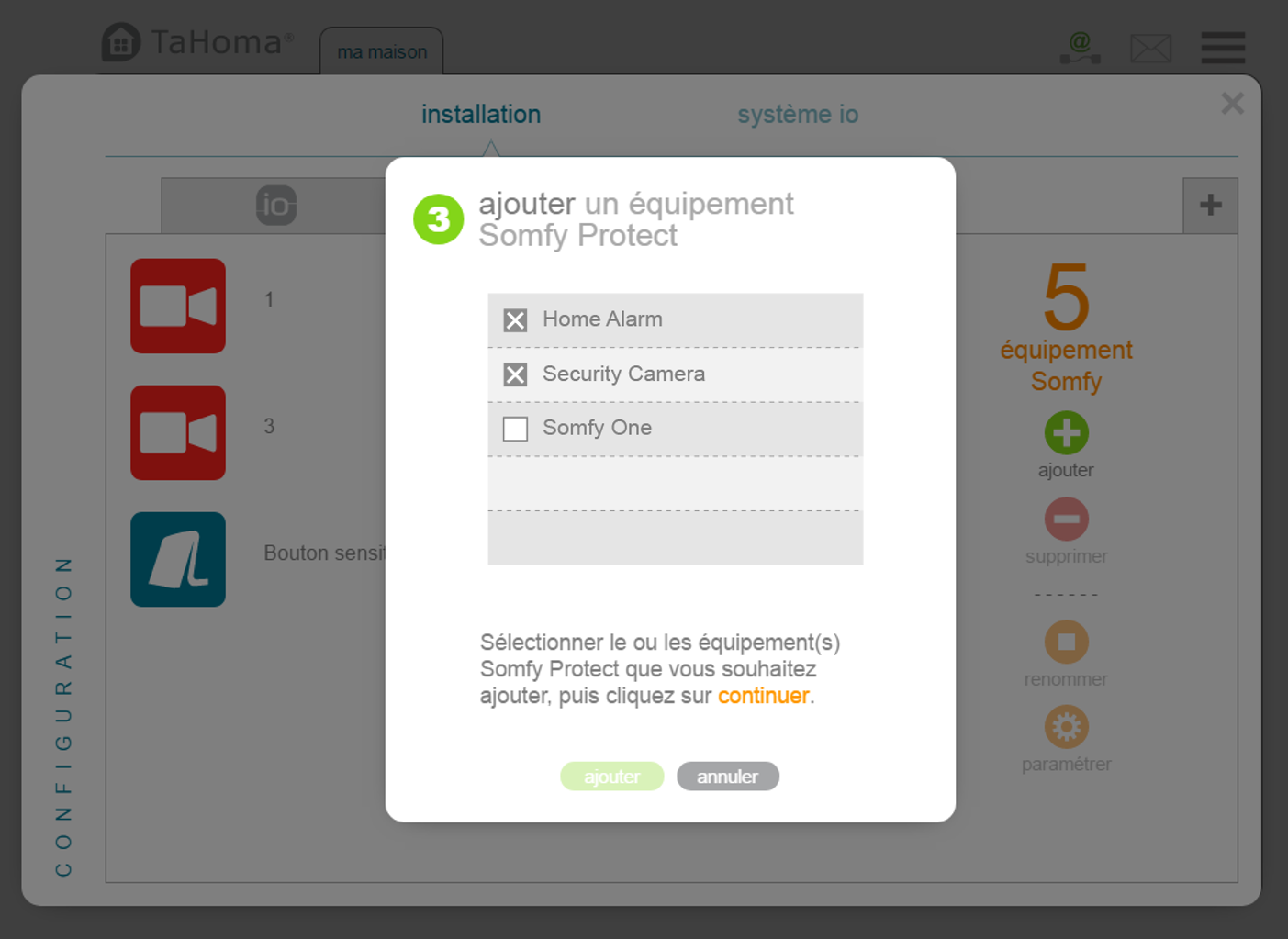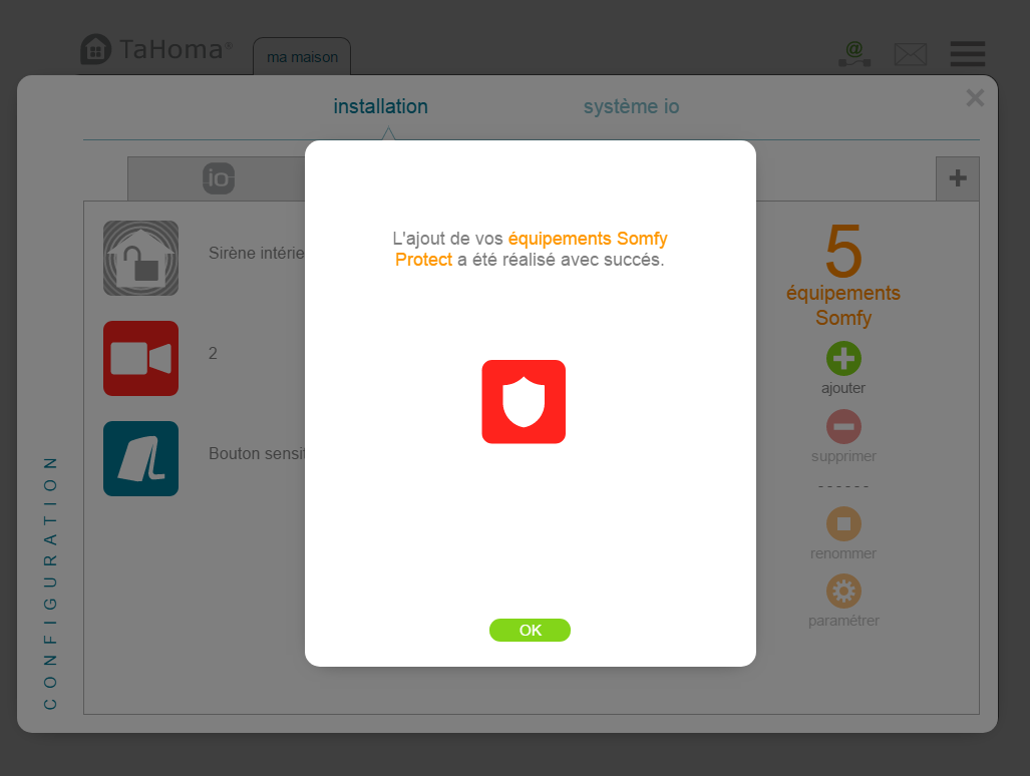 You can configure the actions to be carried out for your other products through the configuration menu (Installation > Other Somfy > Configure Components, then "Configure").
Further information, please refer to How to use your Somfy Protect products with TaHoma