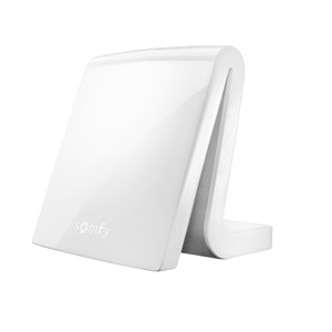 You can control and manage the following Somfy Protect products through TaHoma:
- Somfy One / One+
- Somfy Home Alarm
- Somfy Security Camera
(See "How to connect your Somfy Protect products to TaHoma")
From the TaHoma web interface
If you have a Somfy Home Alarm or a Somfy One / One+, you can:     
    Activate the alarm
    Deactivate the alarm
    Activate night mode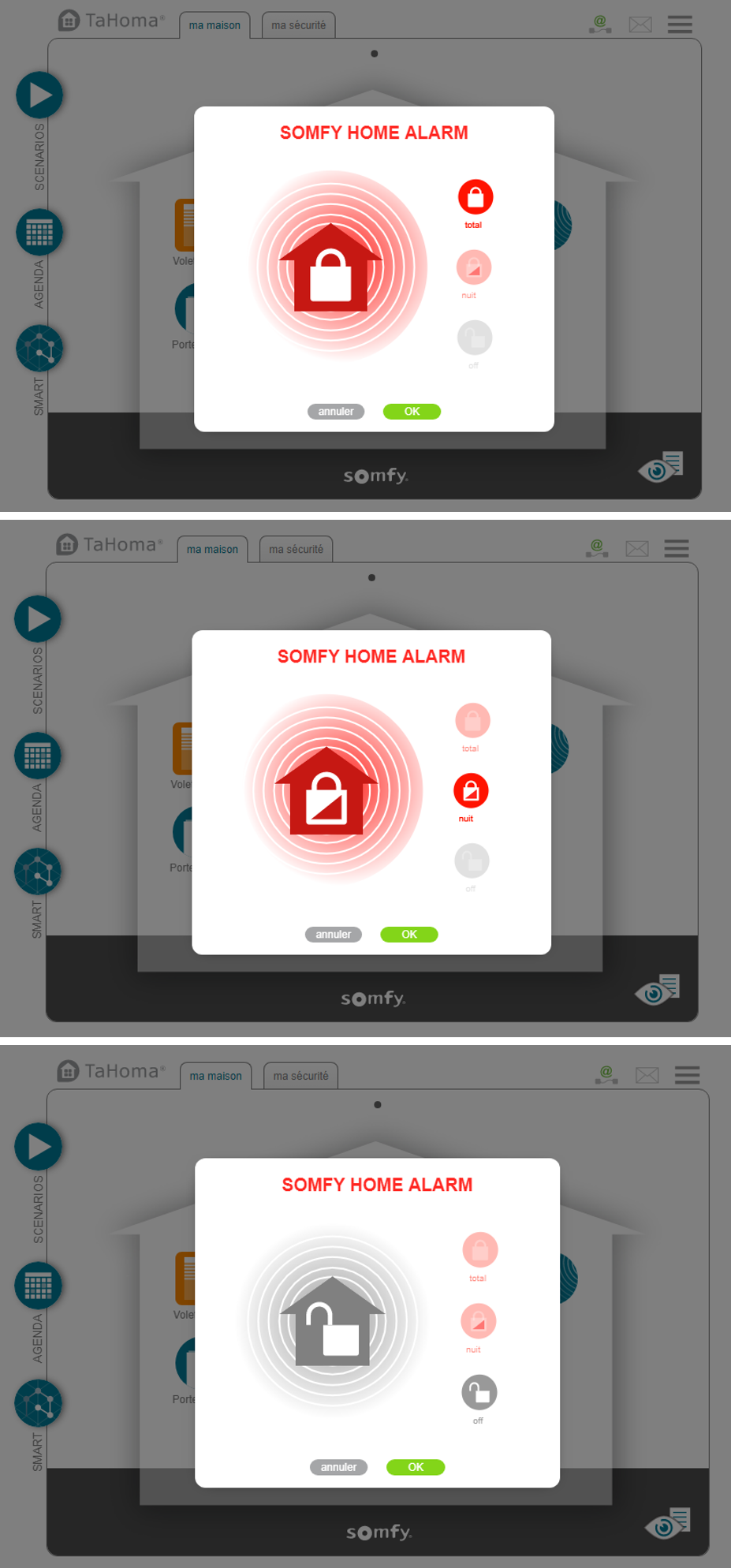 If your location is equipped with a video component, you can also:
    Watch the video feeds
    Activate/deactivate Privacy mode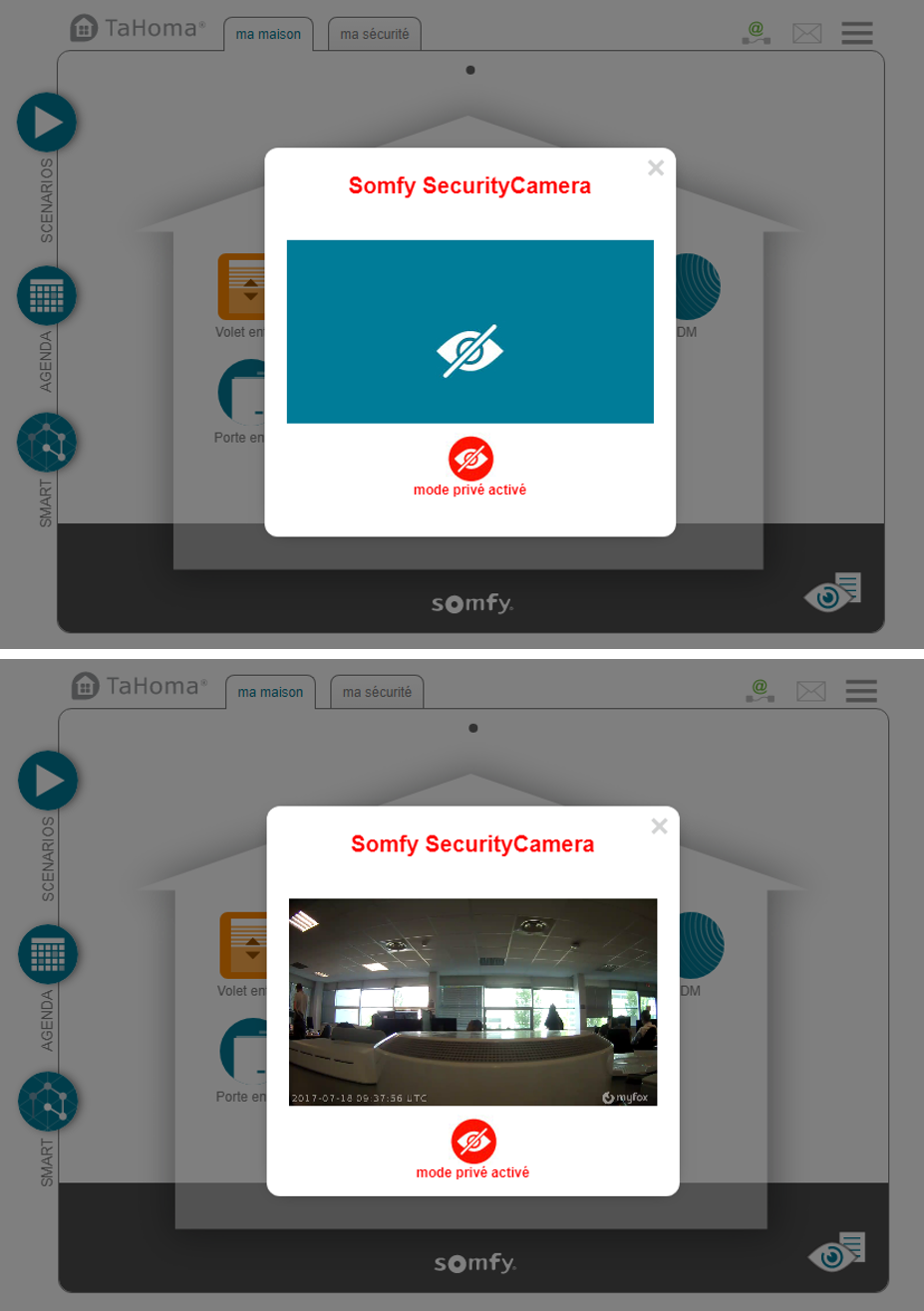 Alarm and intrusion modes
Integrating TaHoma and Somfy Protect provides different levels of control:
- You can automatically activate other devices when you activate or deactivate the alarm.
- In the event of an intrusion, other products connected to your TaHoma box can also be activated in addition to the siren.
This can be configured through the TaHoma interface. Access "Menu" then "Configuration", "Other Somfy" and select the Somfy Protect product to configure (Somfy Home Alarm in this case):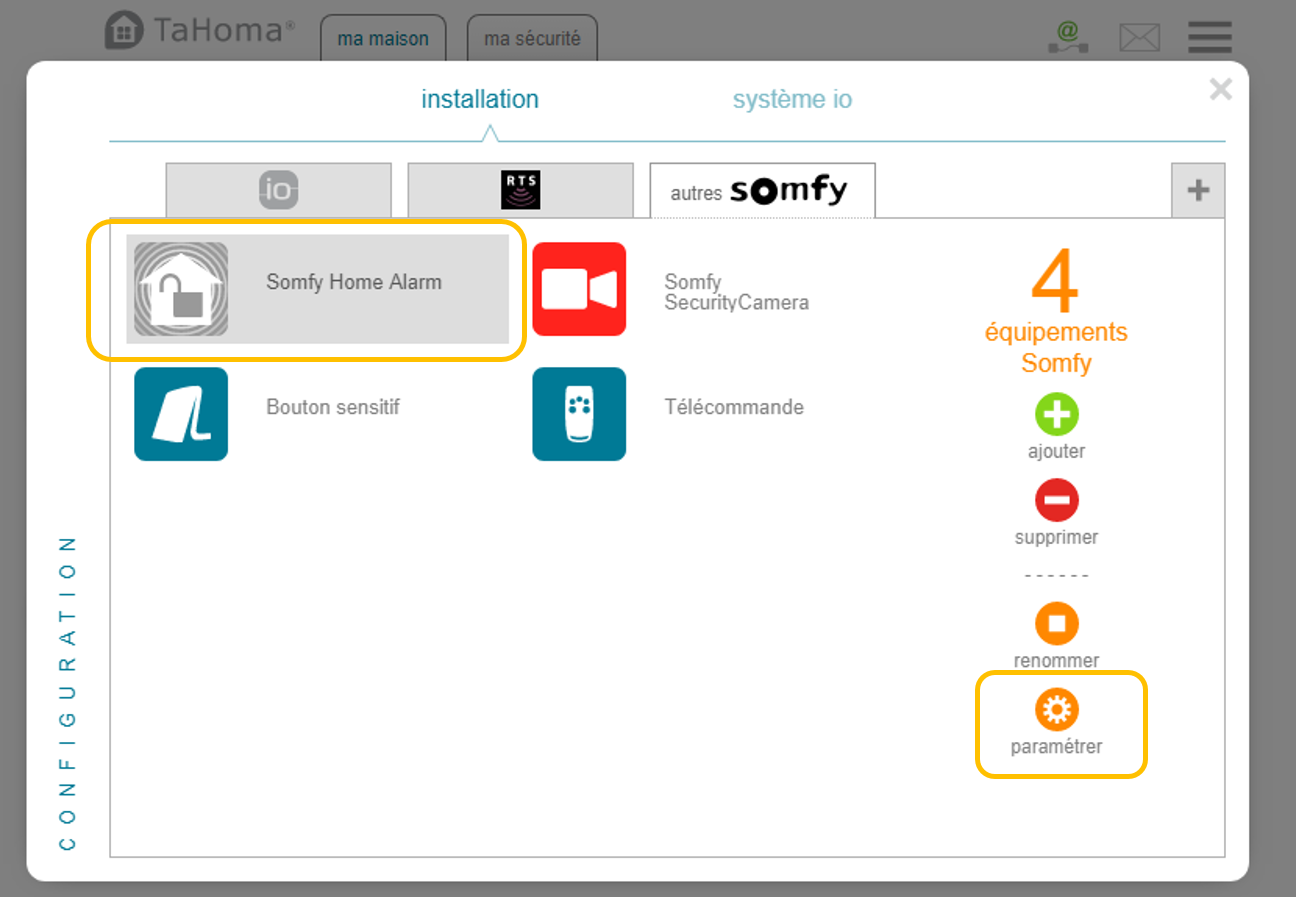 Alarm modes
For example, you want the shutter to close when night mode is activated on your Somfy Protect alarm: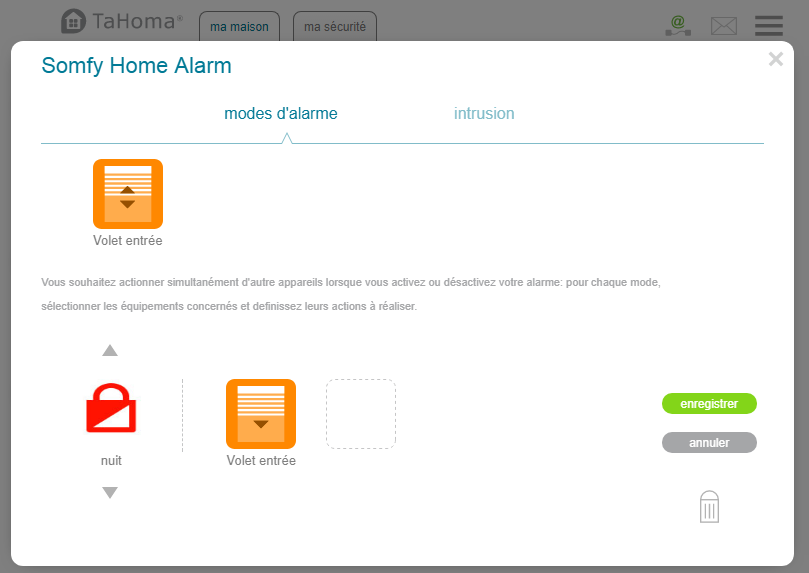 You want to be able to open your shutter when you come home and deactivate your Somfy Protect alarm.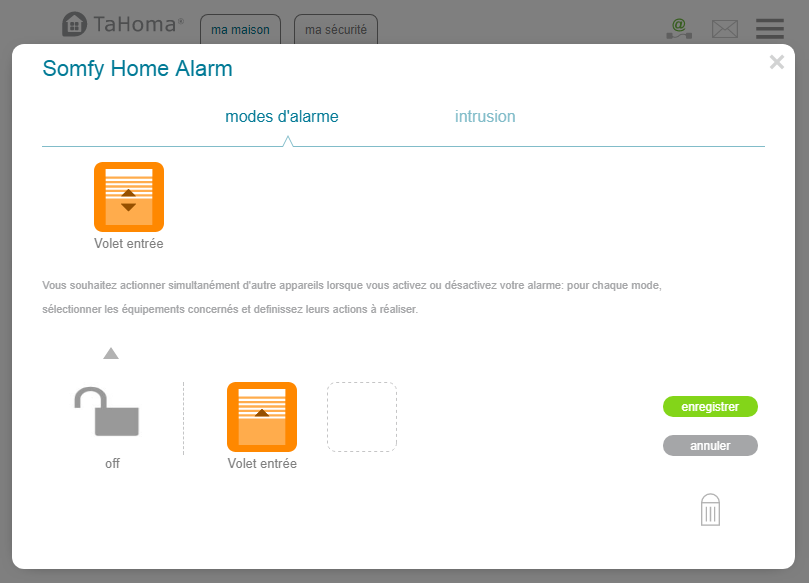 Intrusion
You can determine the behaviour of your connected components in the event of an intrusion. In this example, you want your shutters to close when an intrusion is detected by your Somfy Protect alarm.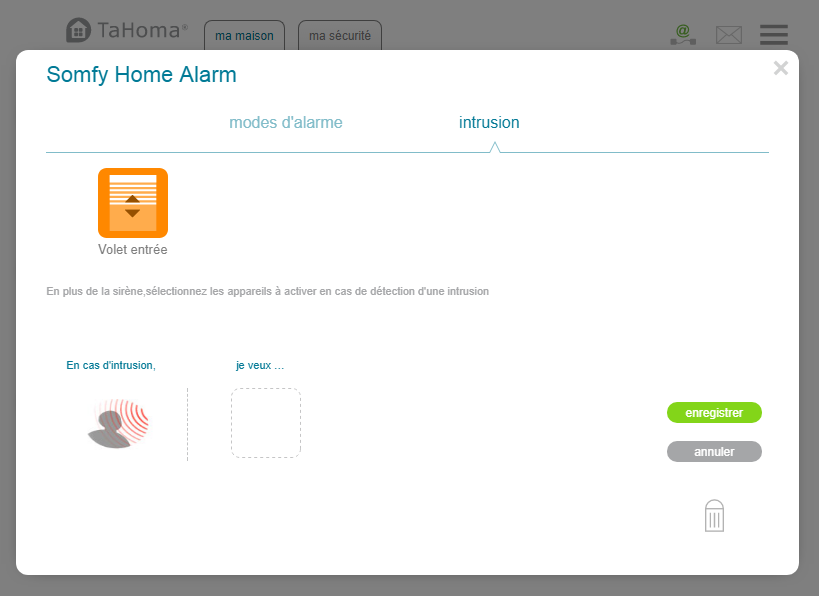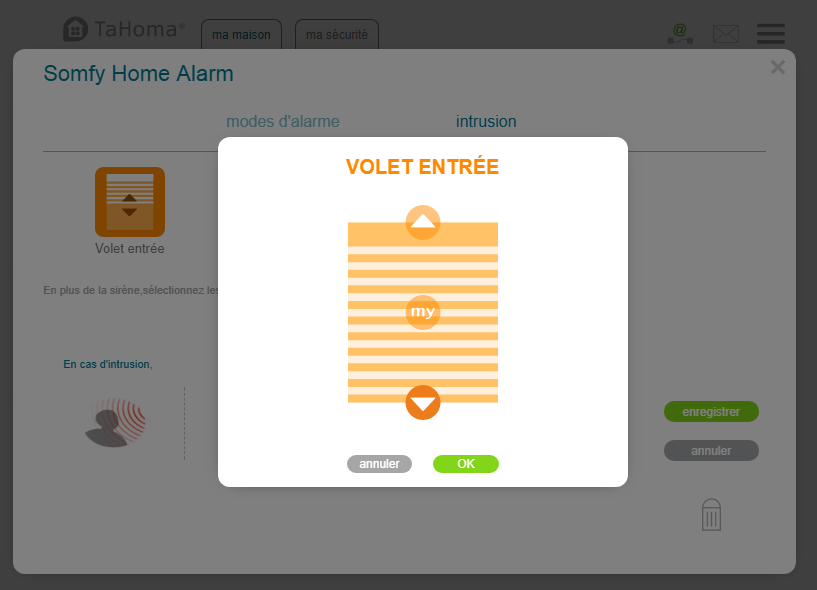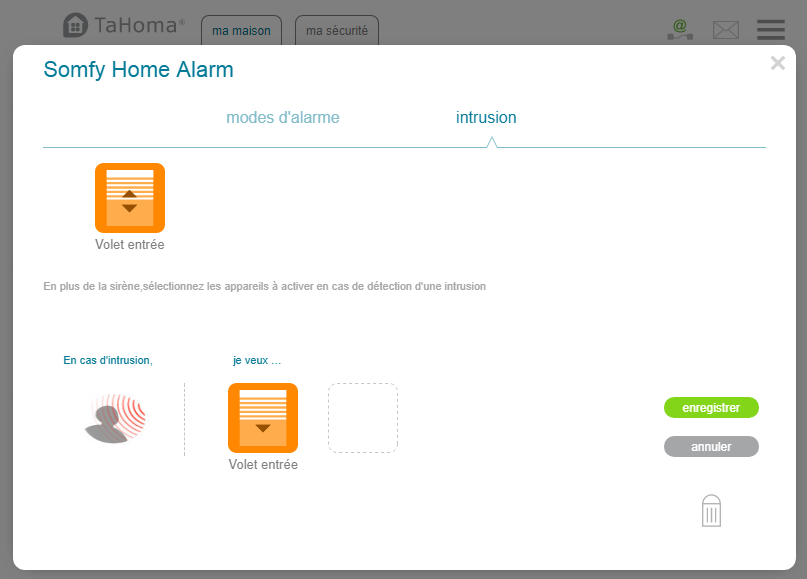 Scenarios, schedules and Smart programming
You can also configure scenarios, schedules, or smart programming for your Somfy Protect products through your normal menus (the Somfy One / One+ and the alarm of your Somfy Home Alarm only).