Launch the keypad installation from your Somfy Protect app.
When you arrive at the screen below:
Remove the batteries from the keypad and wait 5 seconds before reinserting them.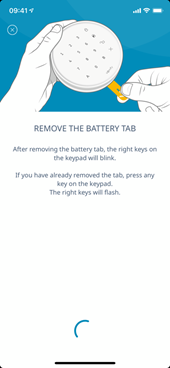 You have 30 seconds after having reinsterted the batteries to hold the "Cancel" key until you hear a long beep.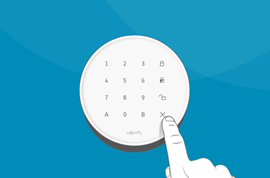 The keys on the right column will blink and the installation will continue.