Only IntelliTAG™ uses multiple sensors and an advanced algorithm to analyze vibration patterns and detect the first sign of a break-in—BEFORE a door or window is opened. Other door and window detectors sound the alarm only AFTER the opening has been breached.
IntelliTAG can tell the difference between normal events like a knock at the door or a ball bouncing, and potential threats, like drilling or hammering: With IntelliTAG™, no more false alarms.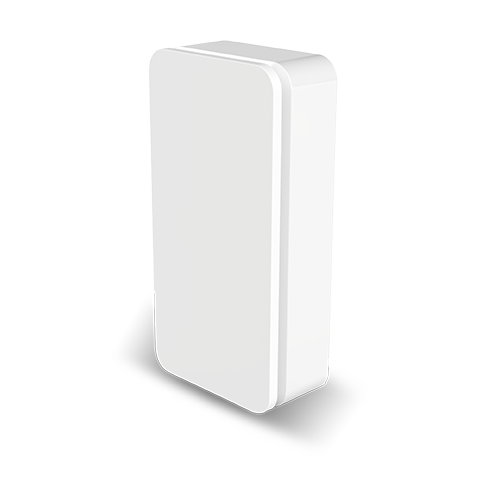 IntelliTAG description
The IntelliTAG's features are as follows:
Up to 200 meter radio range between the IntelliTAG and the Link (in open spaces)
Battery life: 1 year with battery included (1x LR03)
anti-jamming protection
indoor and outdoor use (IP54) on any type of opening
size: 60x28x13.5 mm
weight: 28 g operating
temperature: 0-45°C
The IntelliTAG has no button or display.