1- DOWNLOAD THE QR-CODE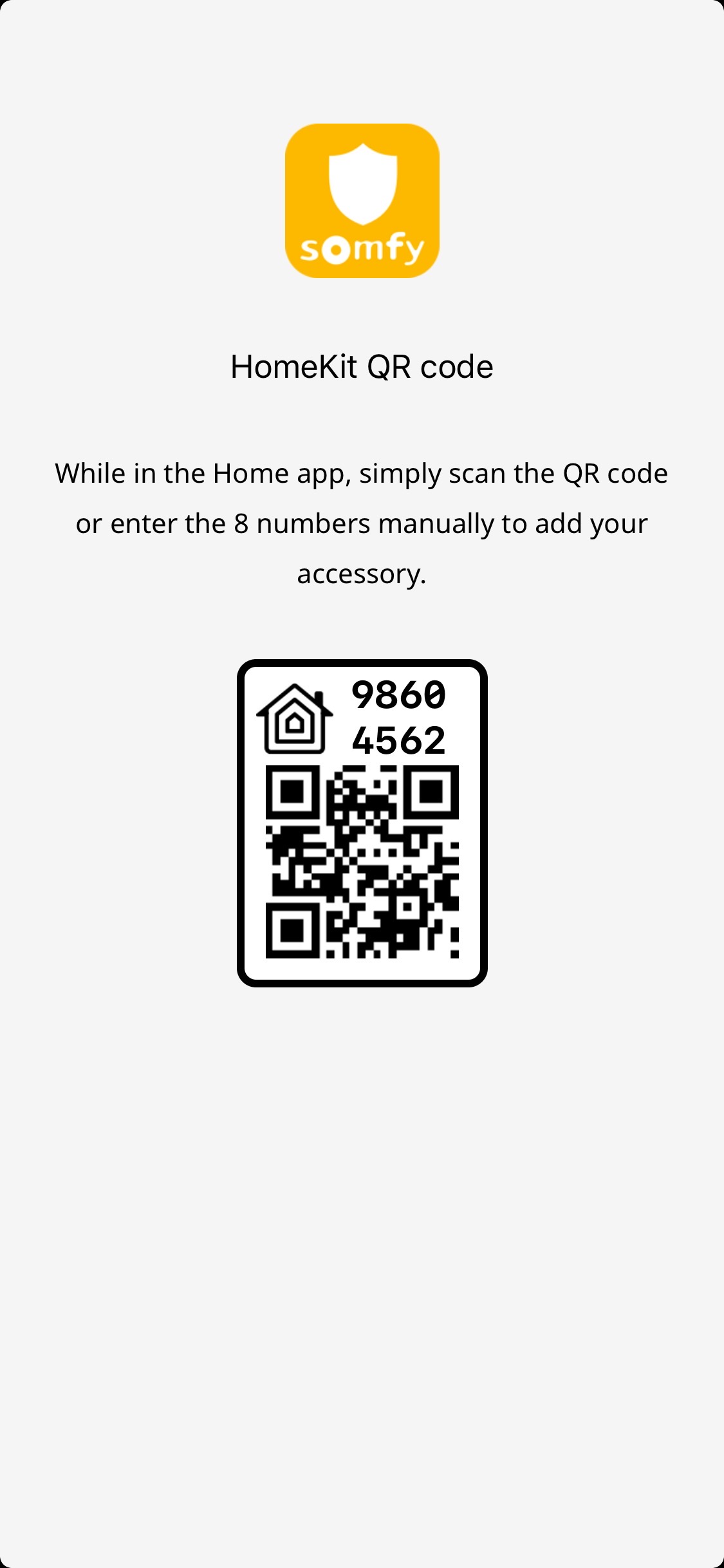 Go to the "Settings" menu, then select "Apple HomeKit" in your Somfy Protect application. Then press the product listed on this screen and the HomeKit association code will appear.
You can download the code and it will then be saved in your photo gallery. You can then print the HomeKit link code or display it on another screen in order to install your camera with HomeKit.
I can't find my HomeKit link code
2- OPEN THE HOME APP

Please note that you must be connected to the wireless network you want to install your camera on.
You must also have an iOS version equal to or higher than version 11.3.
3- ADD AN ACCESSORY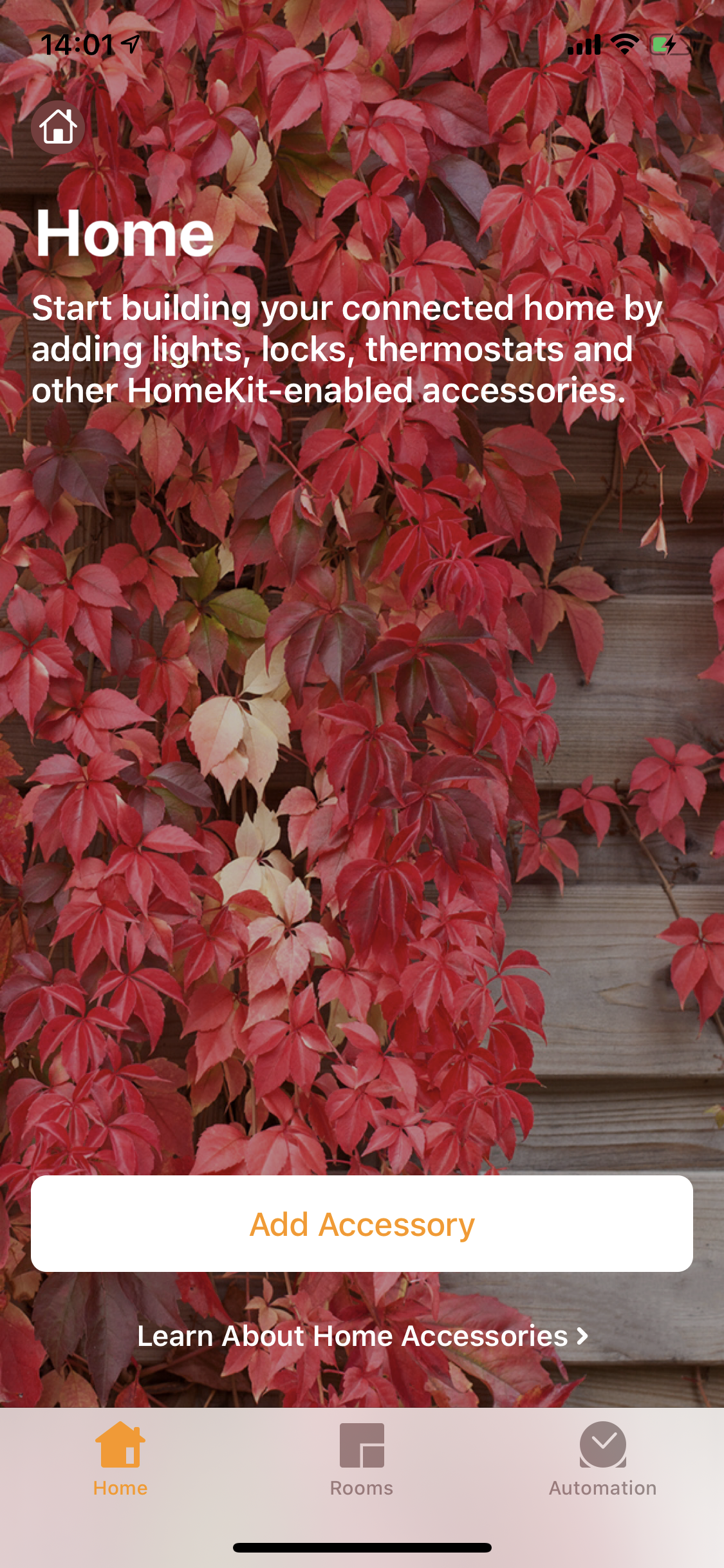 If this is the first time you've installed HomeKit accessories at this location, click on "Add Accessory" at the bottom of the screen.
If you've already installed HomeKit accessories at this location, click on the top right of the screen, then on "Add an accessory" at the bottom of the next screen.
4- SCAN THE QR-CODE AND WAIT FOR THE ACCESSORY TO BE INSTALLED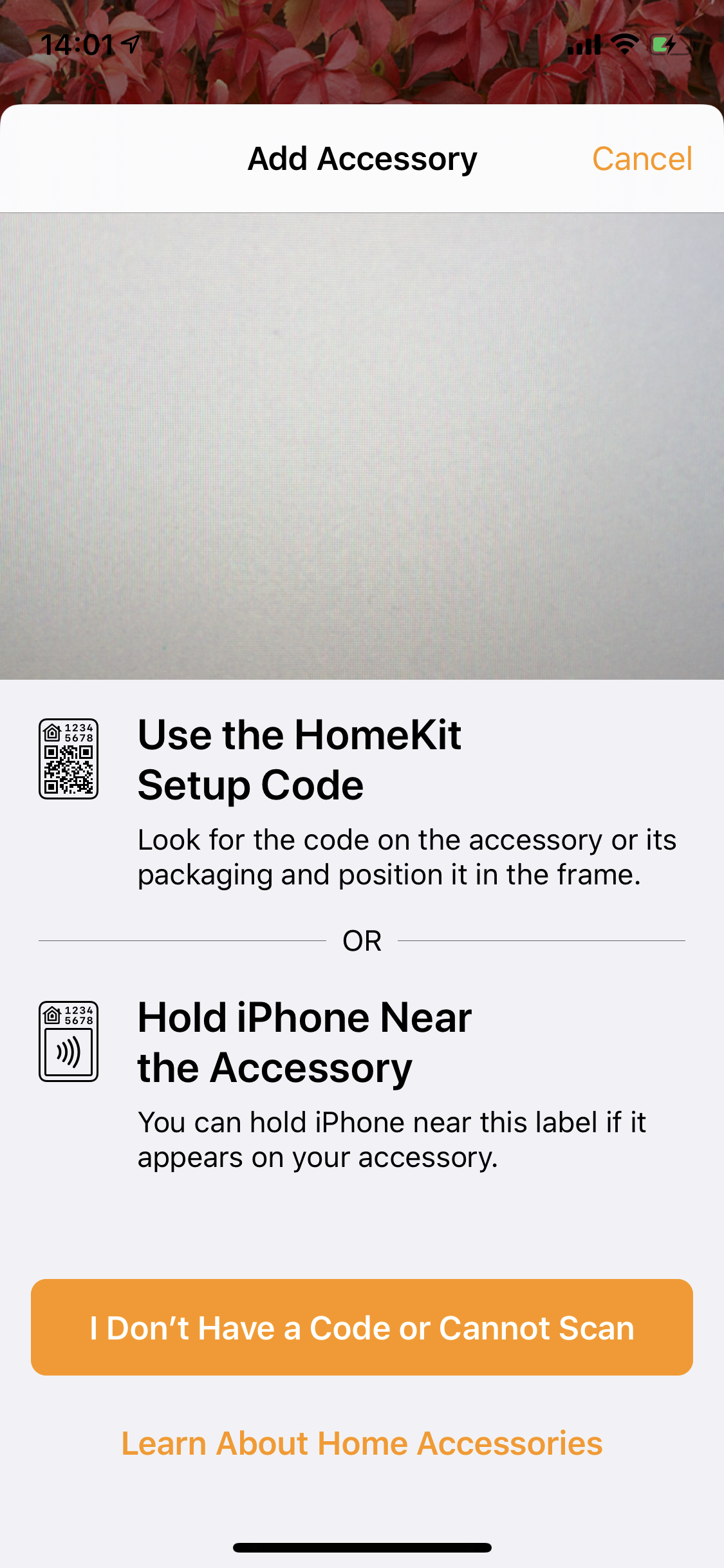 .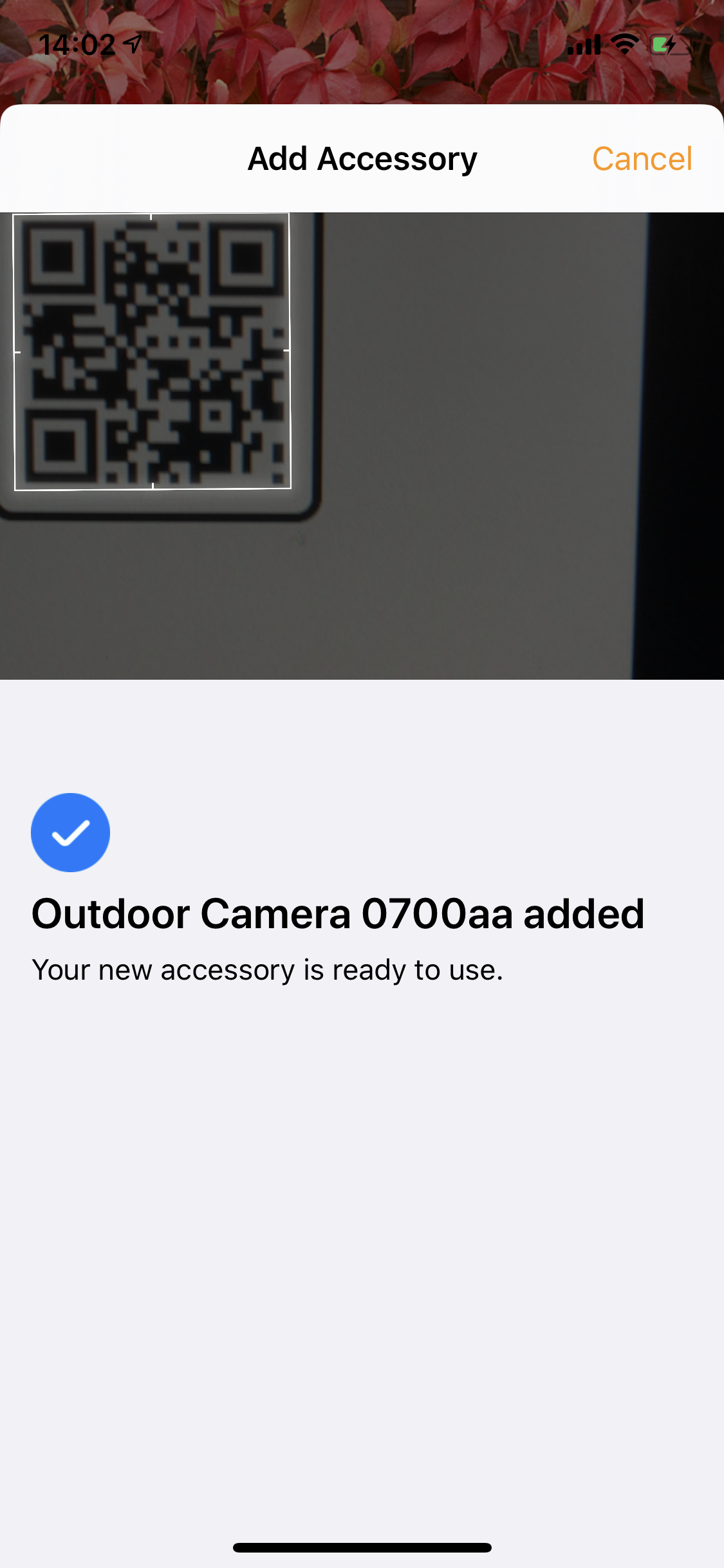 The Somfy Indoor Camera is automatically detected and installed.
5- ADD OF THREE SERVICES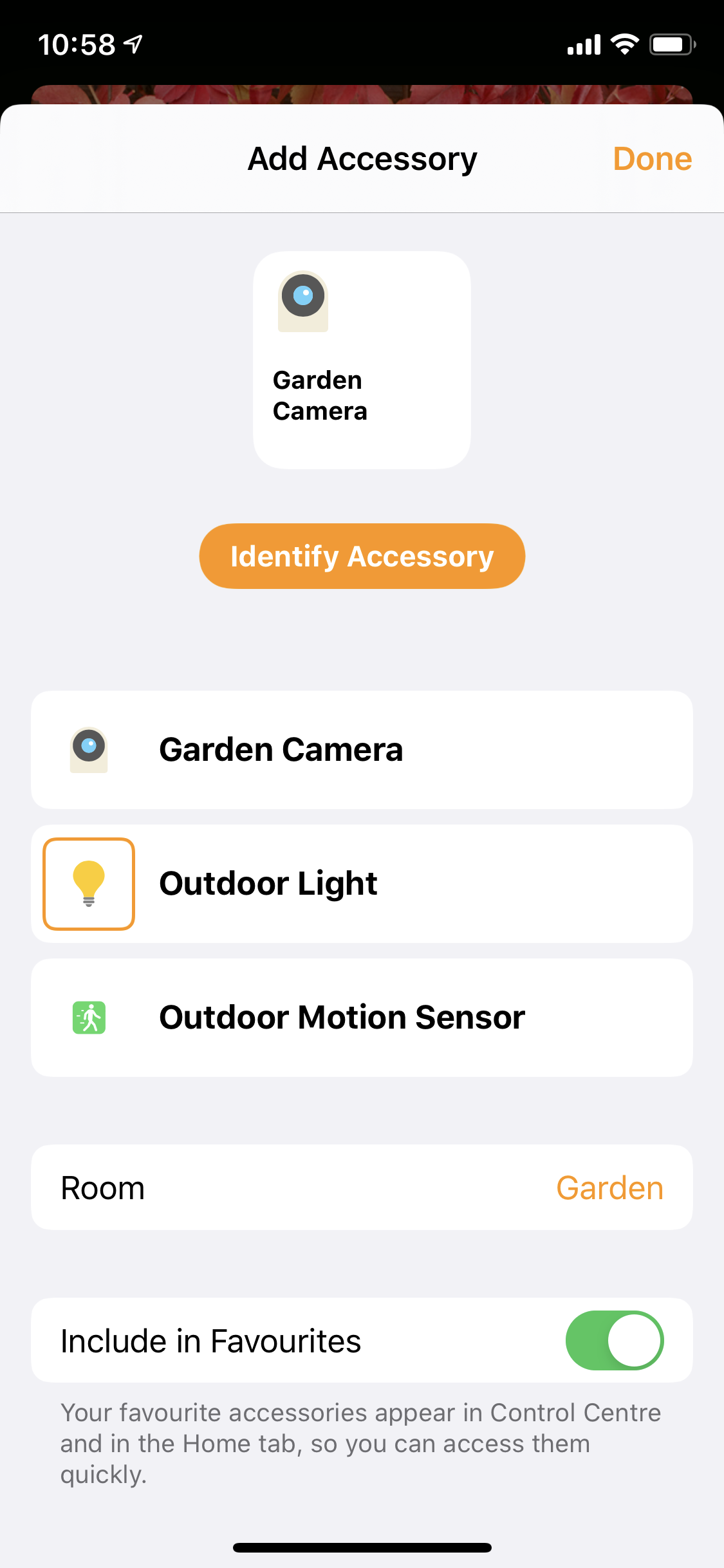 Three services, which you can rename, will be added to your HomeKit installation:
The "video" service for hearing and seeing
The "motion detection" service which can either alert you in the event of motion or trigger other HomeKit equipment (such as switching on the light).

The "light" service, so you can turn the light connected to your camera on or off.
To control these features separately, you can choose to display them as separate tiles by clicking "Show as separate tiles" in the camera settings.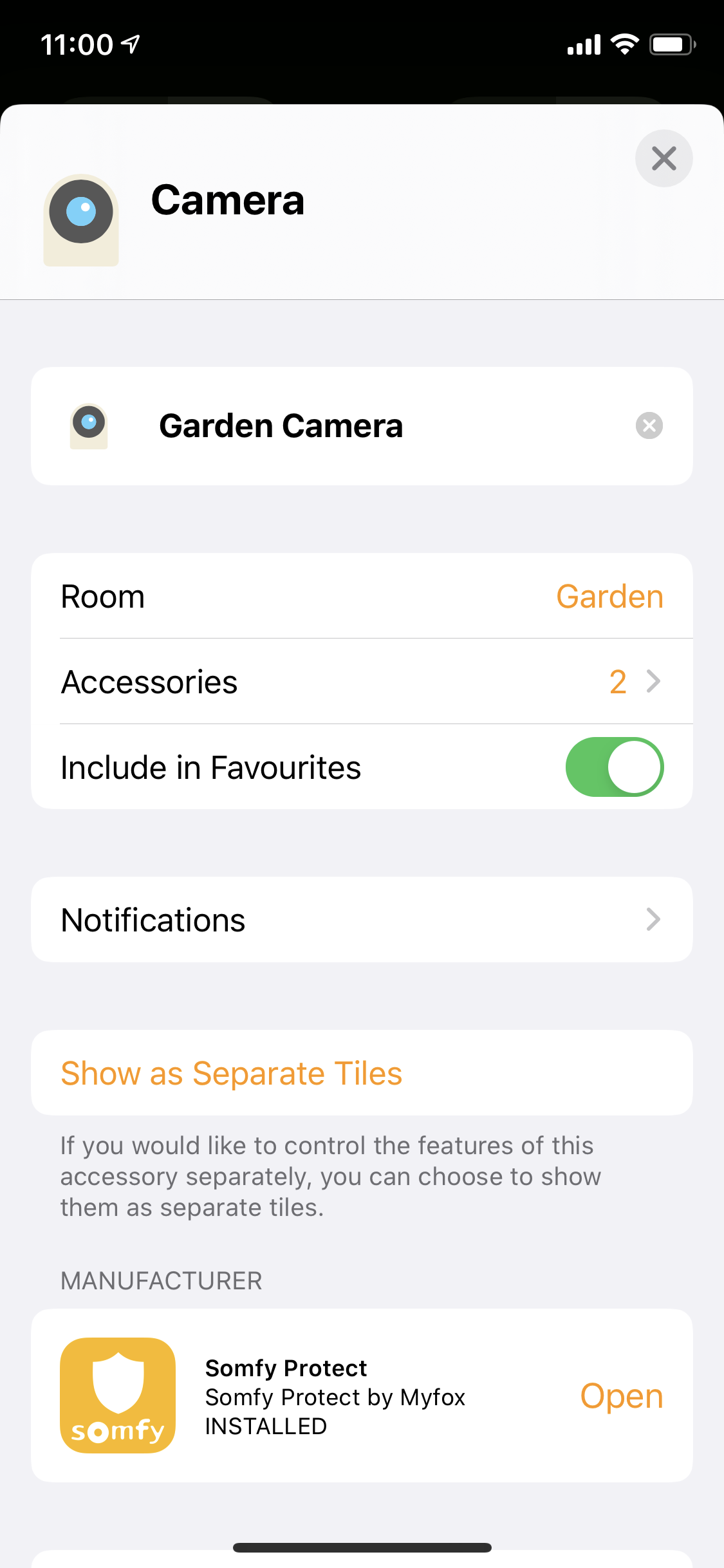 6- THE CAMERA IS NOW INSTALLED