You can control your Somfy Protect security system by installing the Somfy Protect widget.
To learn how to install a widget on your Iphone, click the following link:
https://support.apple.com/en-us/HT207122
You will find the same features as those on the dashboard of your mobile app:
One/One+ with accessories:

Activate

Deactivate

Night

SOS (send an SOS and show the alarm banner on the smartphone. Does not allow alarm to trigger).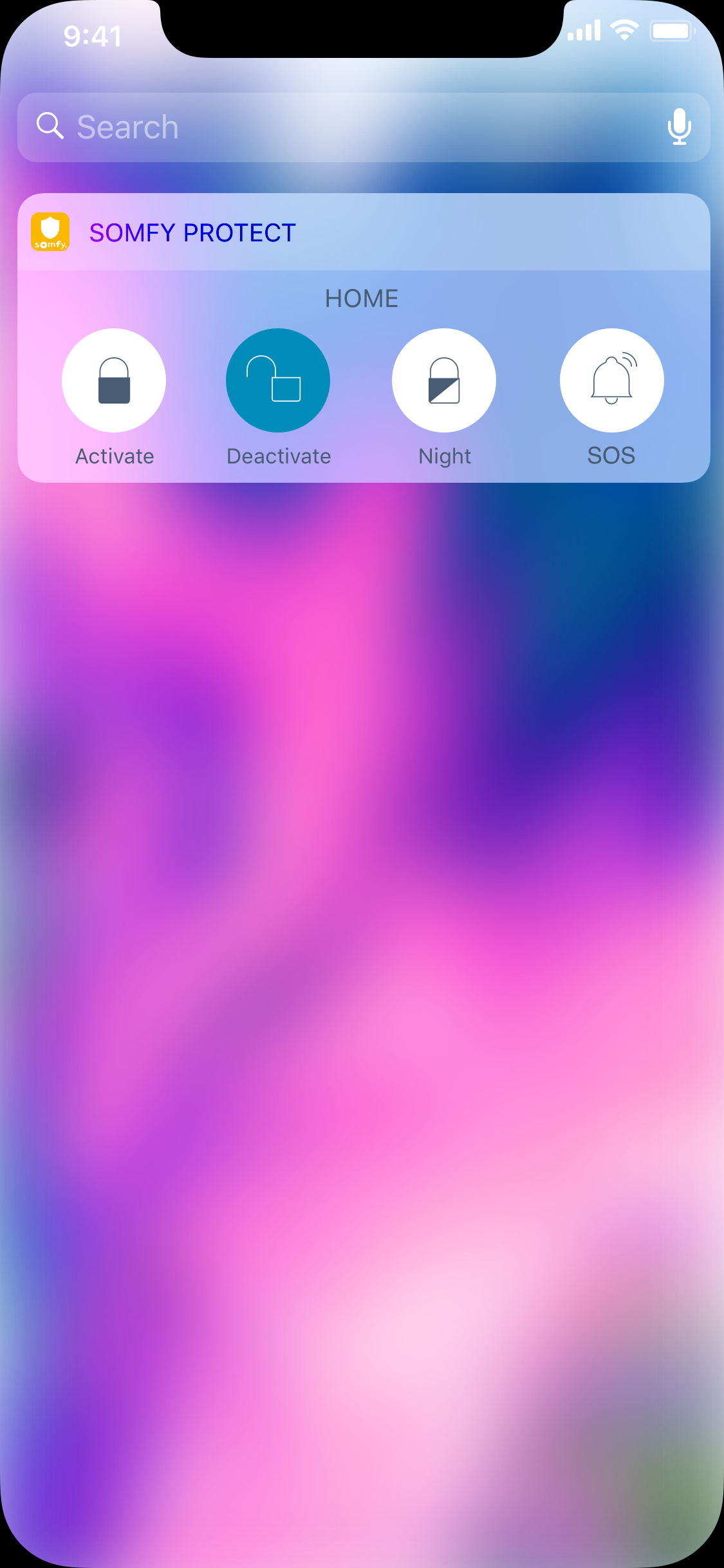 One/One+ without accessories: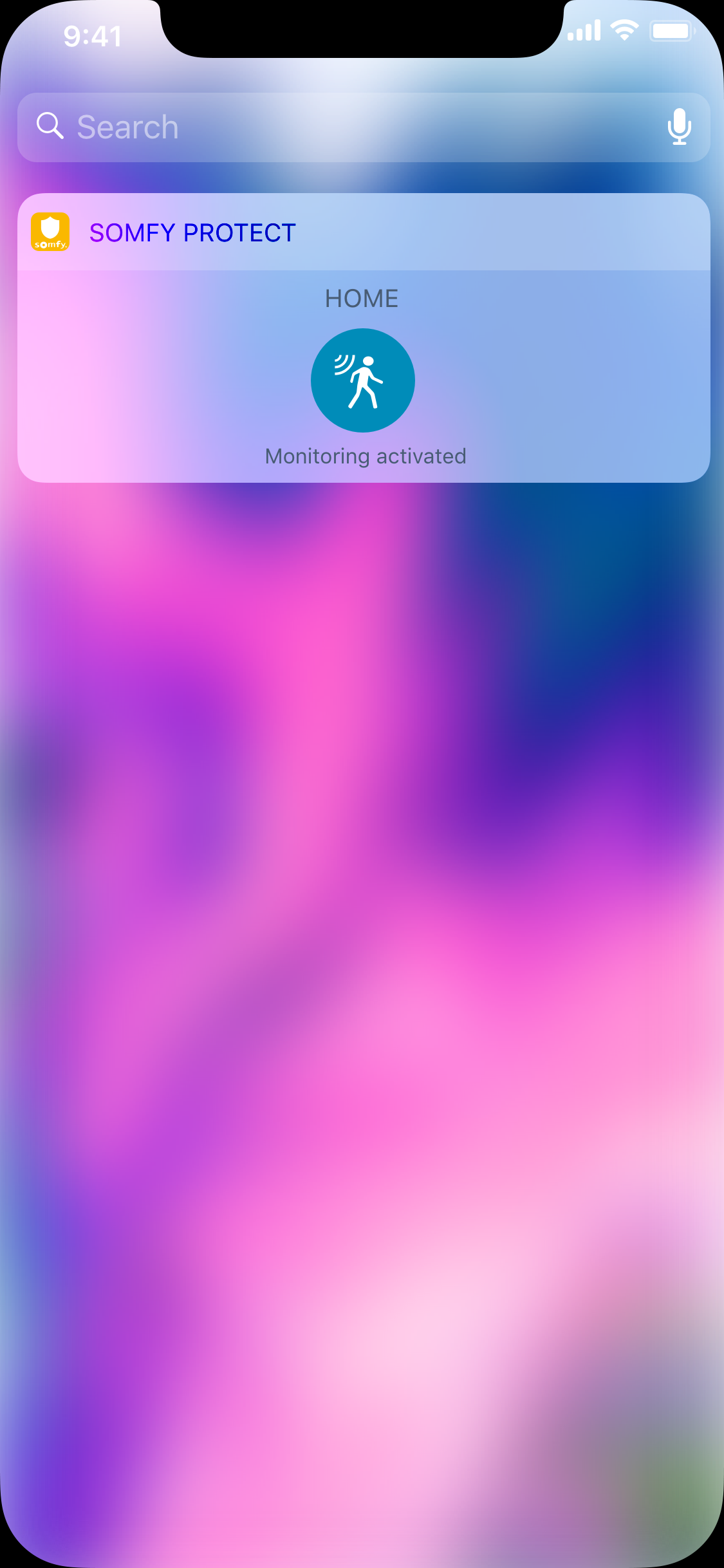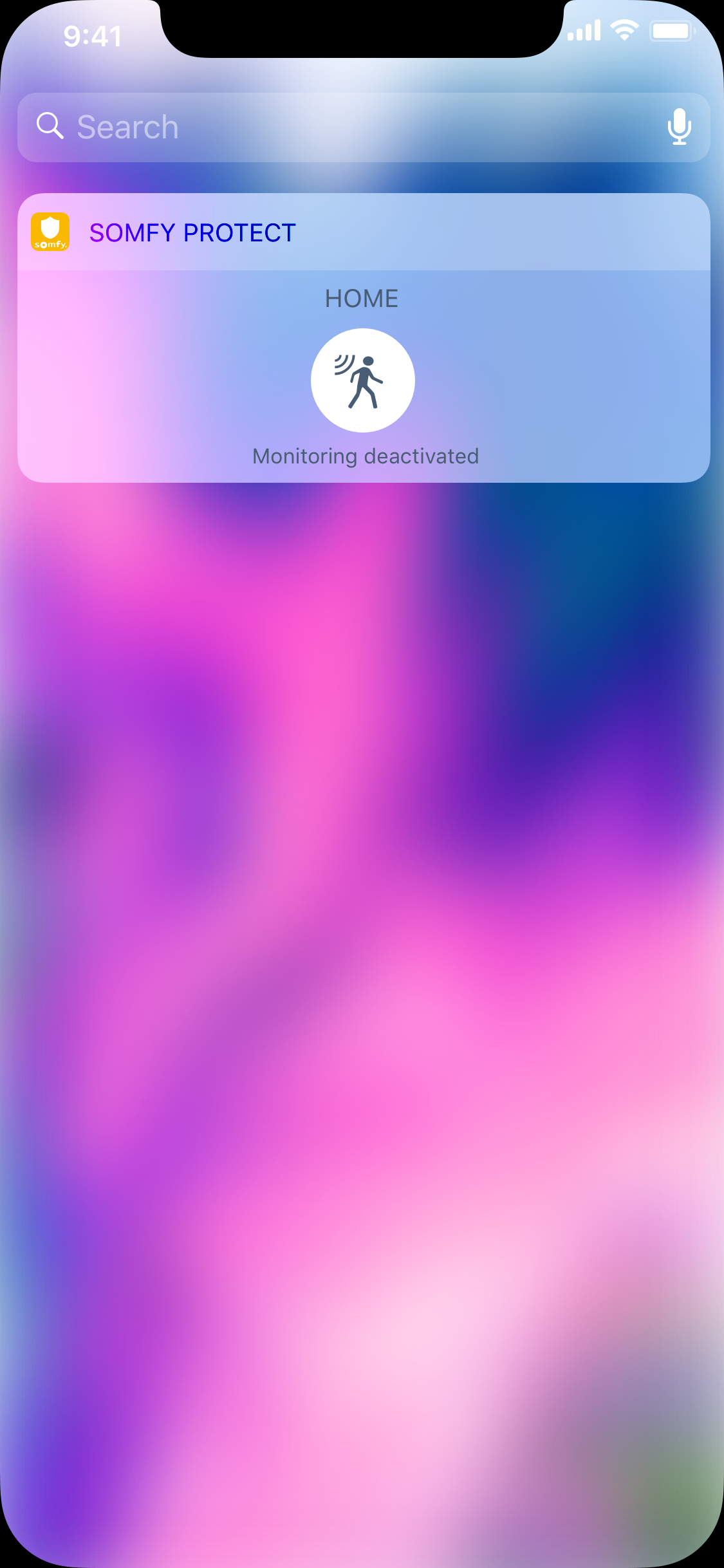 Actions completed on the widget will be synchronized with your Somfy Protect app and vice versa.
You can only take action on the site selected from your mobile app.