If you would like to relocate your equipement or give it to someone else, you will first need to perform an uninstall. You must be the administrator who initially created the installation to be able to delete it.
Procedure
1. Deleting the cameras from the application
Go to the "Settings" menu in the Somfy Protect application, then "My devices."
  Select the first camera you would like to delete
  click on the red "Delete" button at the bottom of the screen
  after you confirm that you wish to delete it, the camera will be completely deleted from the application
  proceed in the same way to delete any other additional camera
Warning: Any subscription to Somfy Protect services is automatically canceled when a camera is deleted.
2. Rebooting the Somfy Outdoor Camera
Reboot the camera by using the pin provided with the user guide (a paper clip will also do the trick). The pin should be inserted in the hole located in the rear of the camera.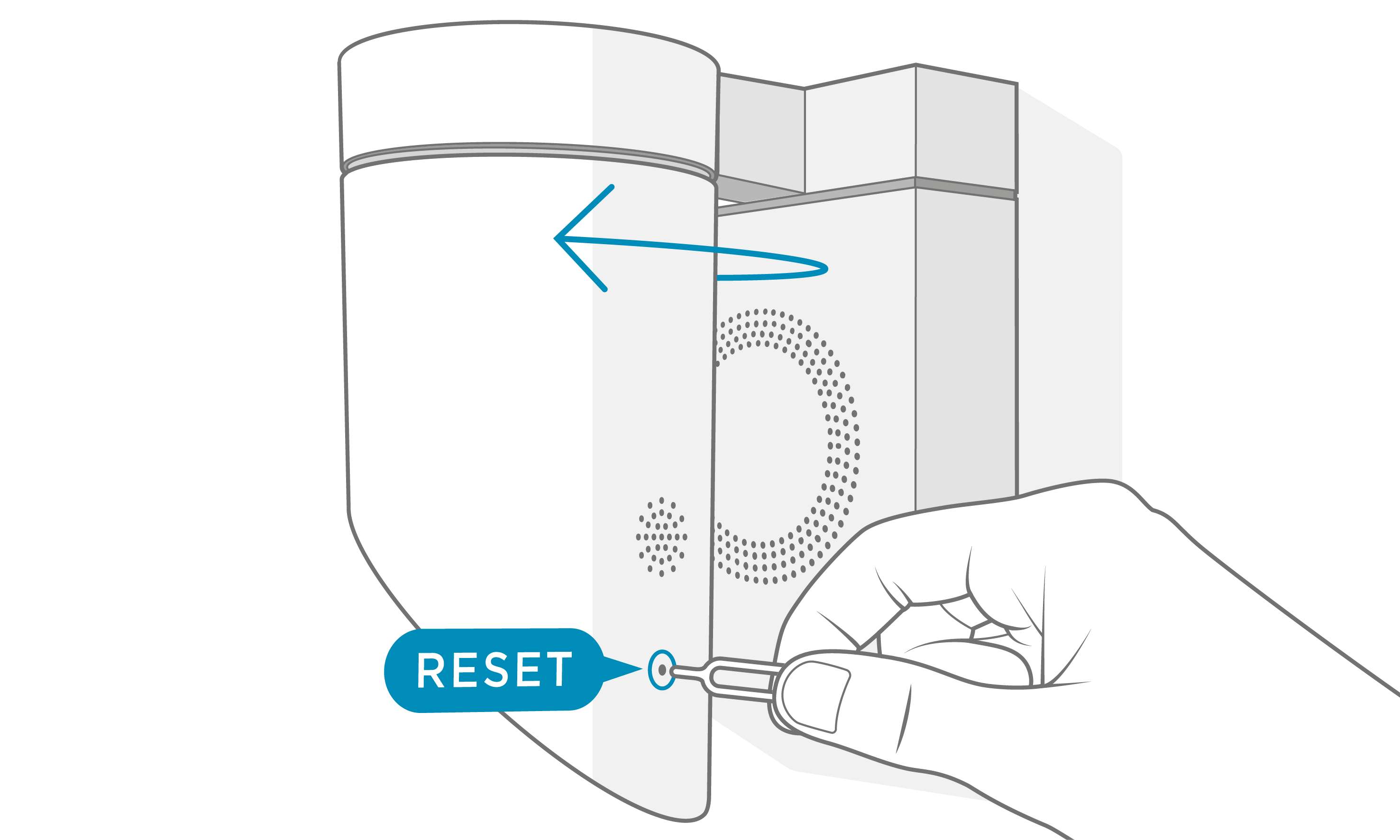 Insert the pin once quickly, then immediately again and keep it pressed down until you hear an audible signal. Rebooting is confirmed when the LED flashes blue.
The camera restarts and is now rebooted. You can now unplug it.
3. Completing the uninstall
Finally, still in the "Settings" menu of the application, select "Home info." Then click on the red "Delete" button at the bottom of the screen and confirm your action.
After completing these steps, you will have completely uninstalled your Somfy Protect system. It is ready now to be installed elsewhere or by someone else.