CVR is a video recording service for your Somfy Camera and Somfy One/One +. You can quickly and simply access the camera's video history in your Somfy Protect app, wherever you are.
CVR allows you to record an entire day or up to 7 days in a row, depending on the option you choose among the available plans. This means that at any moment, you'll be able to visualize exactly what happened in the last 24 hours or the last 7 days.
Find any event quickly, thanks to a timeline displayed underneath the image. Event types are differentiated by color and icons.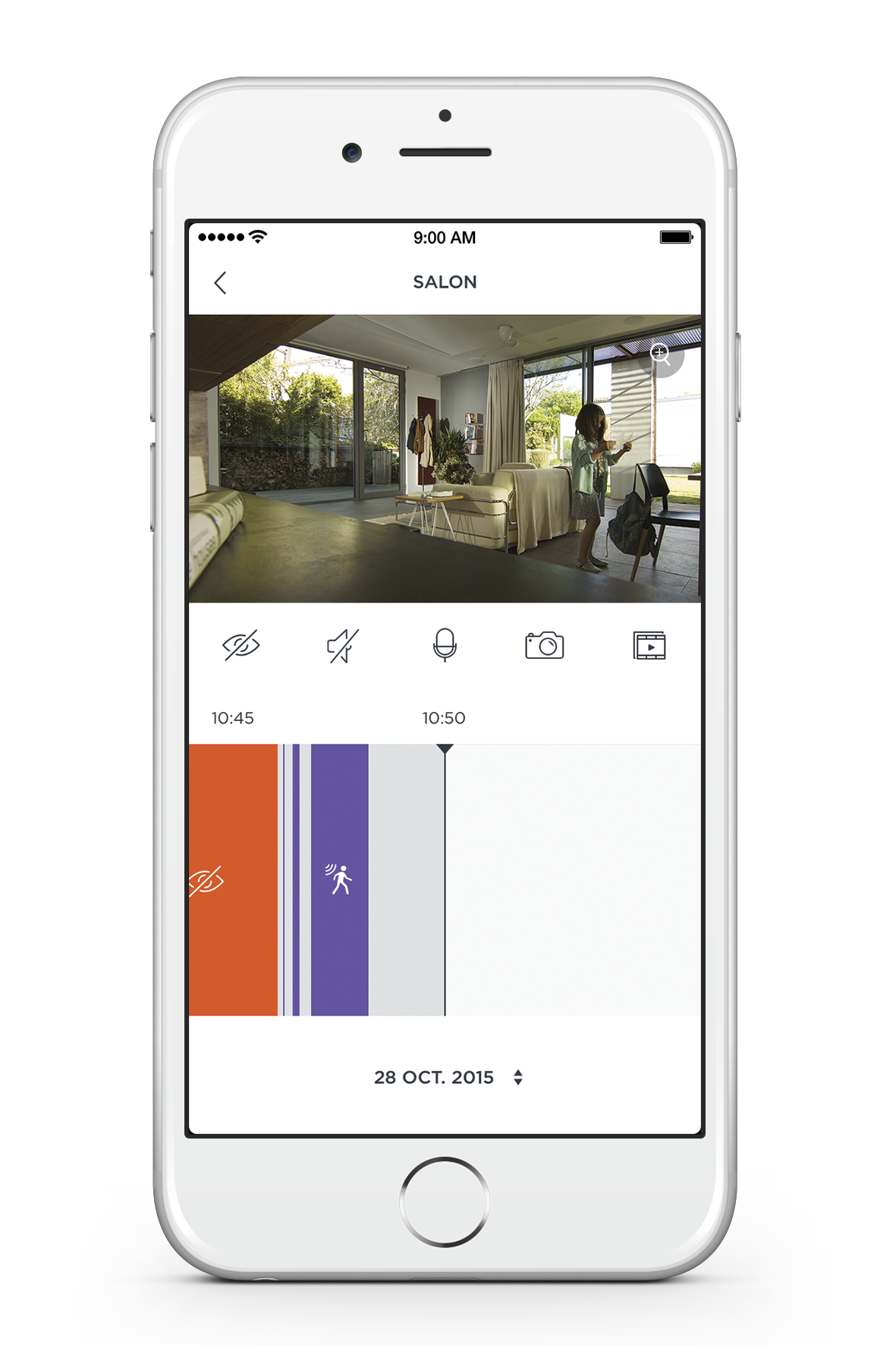 Each event is also available in the gallery to be easily downloaded on your smartphone.
The continuous video recording is available in the following plans:
US only - Continuous Video Recording, 24/7 Pro-Monitoring & Continuous Video Recording (CVR)
Europe - Silver