Somfy Security Camera is the only camera that gives you true security AND privacy thanks to its motorized shutter.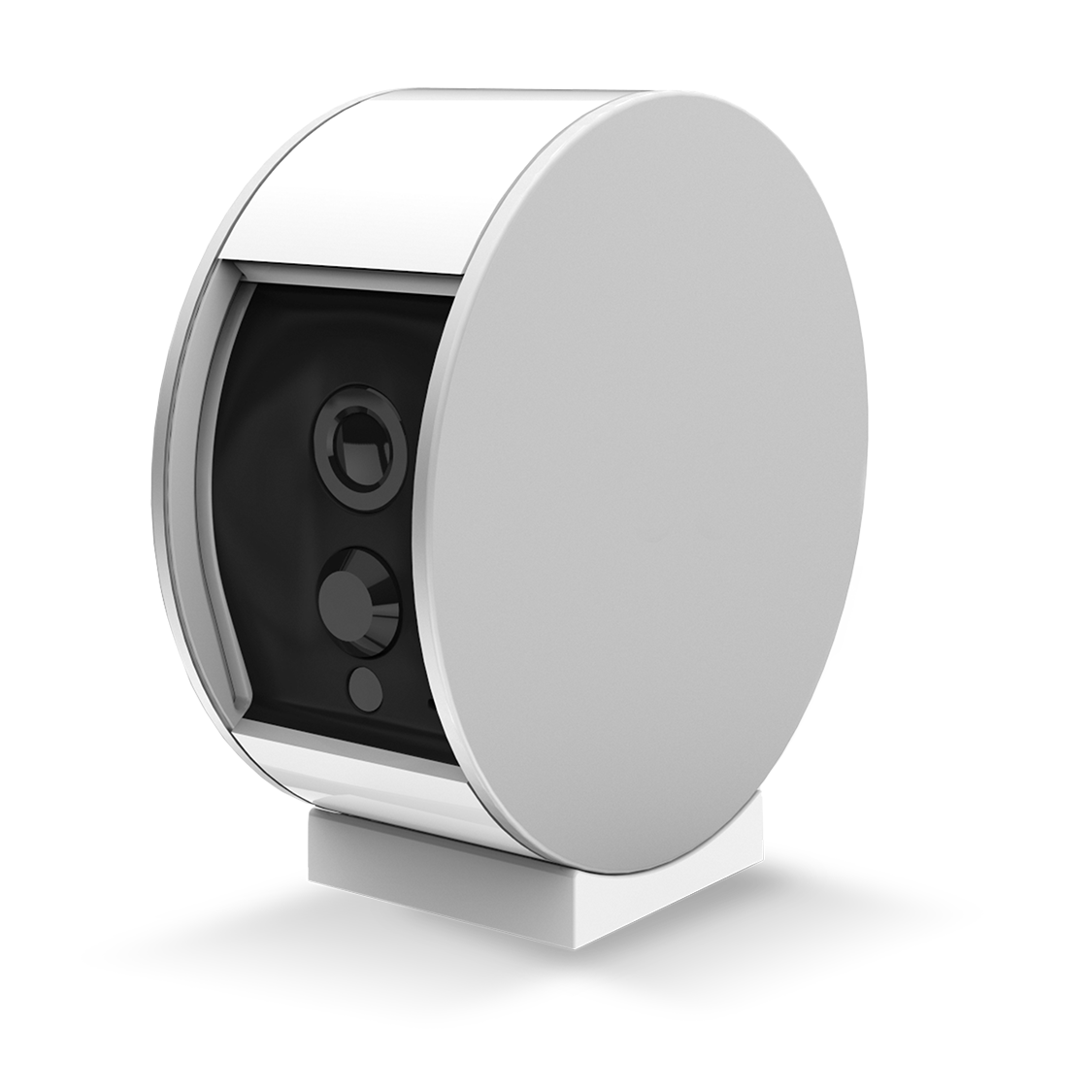 Camera description
The Somfy Security Camera's features are as follows:
  3 MegaPixel HD video recorder
  130° wide angle lens with fixed zoom (60 cm to infinite)
  720p HD video stream with 30 images/second with zoom x4
  night vision up to 5 meters, thanks to its infrared LED and infrared mechanical filter
  two-way audio function to hear and speak to persons on site
  motorized shutter to allow activation/deactivation of the camera, for your own privacy
  battery, with autonomous operating time when disconnected from power source: 1 hour
  internal backup memory
  size: 43x90 mm
  weight: 450 g
  operating temperature: 0-45°C
The camera has a multicolored LED that indicates the current status.
A micro reset button is located on the back (requires the pin provided with the camera).
Related question
Enregistrer