The Somfy One / One+ is the key component of your system, like the Link for Somfy Home Alarm (read the section : Discover the products).
The Somfy One / One+ install process starts with the positioning advice to help you position the device in order to maximize your level of protection. (you can read the article Installing the Somfy One)
Positioning advice
The Somfy One / One+ should be positioned in a location where there is optimal communication with the WiFi network and with all installed devices (if you have some) :
it should be positioned near the main entrance door to allow automatic disarming when a key fob goes through the main entrance door
it should be more or less centralized to communicate with all system components (IntelliTAG, siren, motion sensor)
it communicates through WiFi, so it must be within reasonable distance of the residential gateway box (or the WiFi router)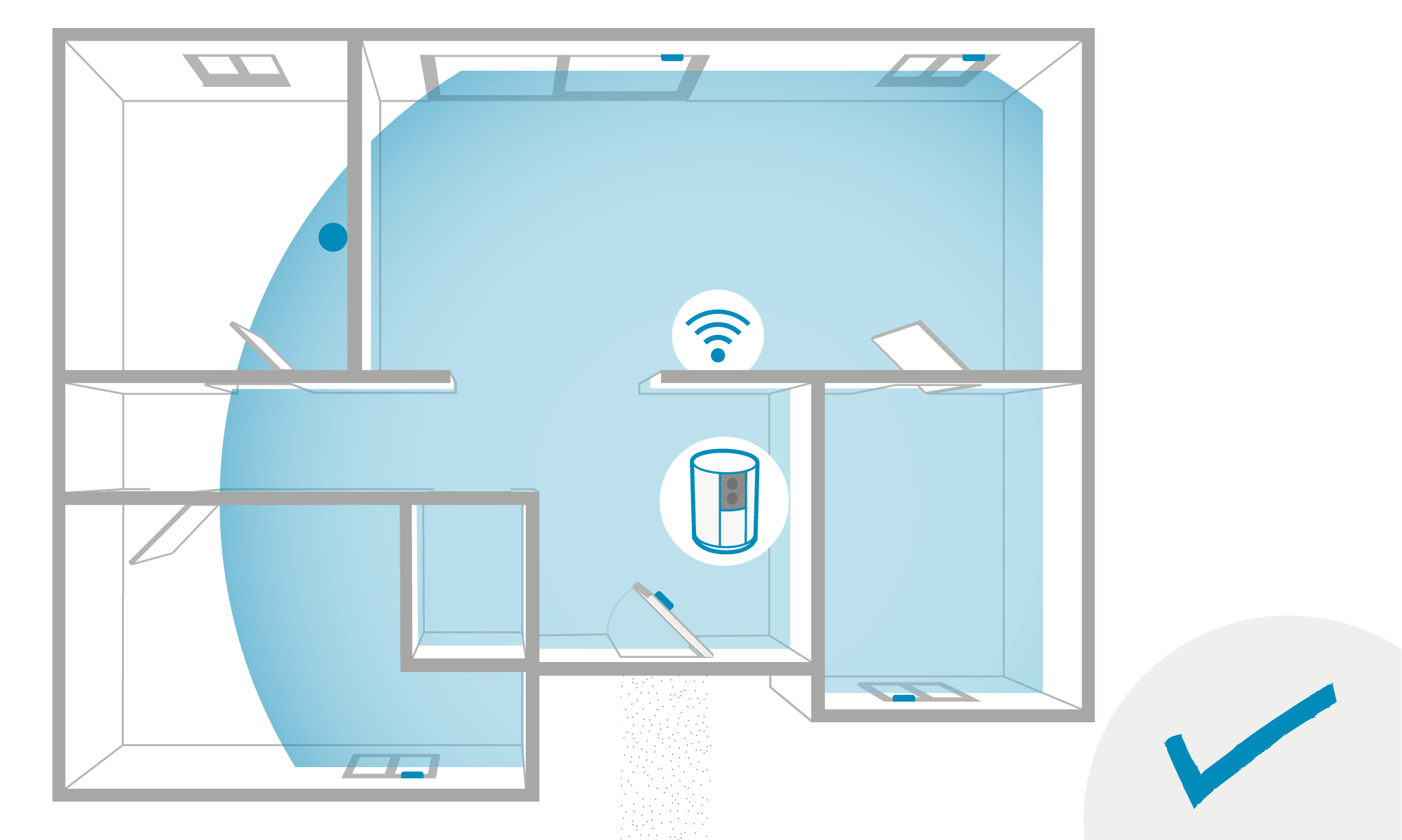 avoid remote locations that are not within range of your components. An out-of-range device is one that will no longer protect your home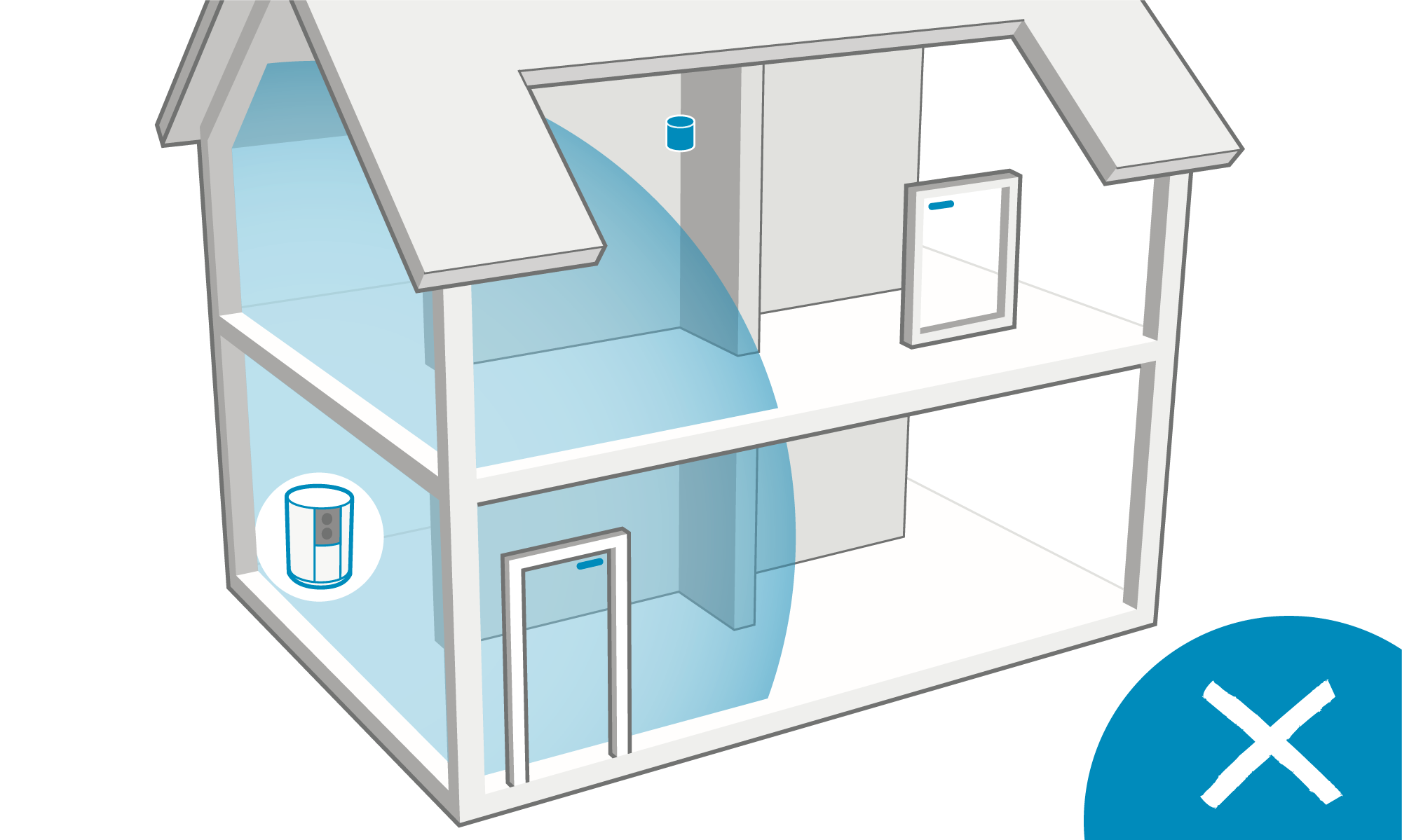 choose a location that's not directly accessible to your pets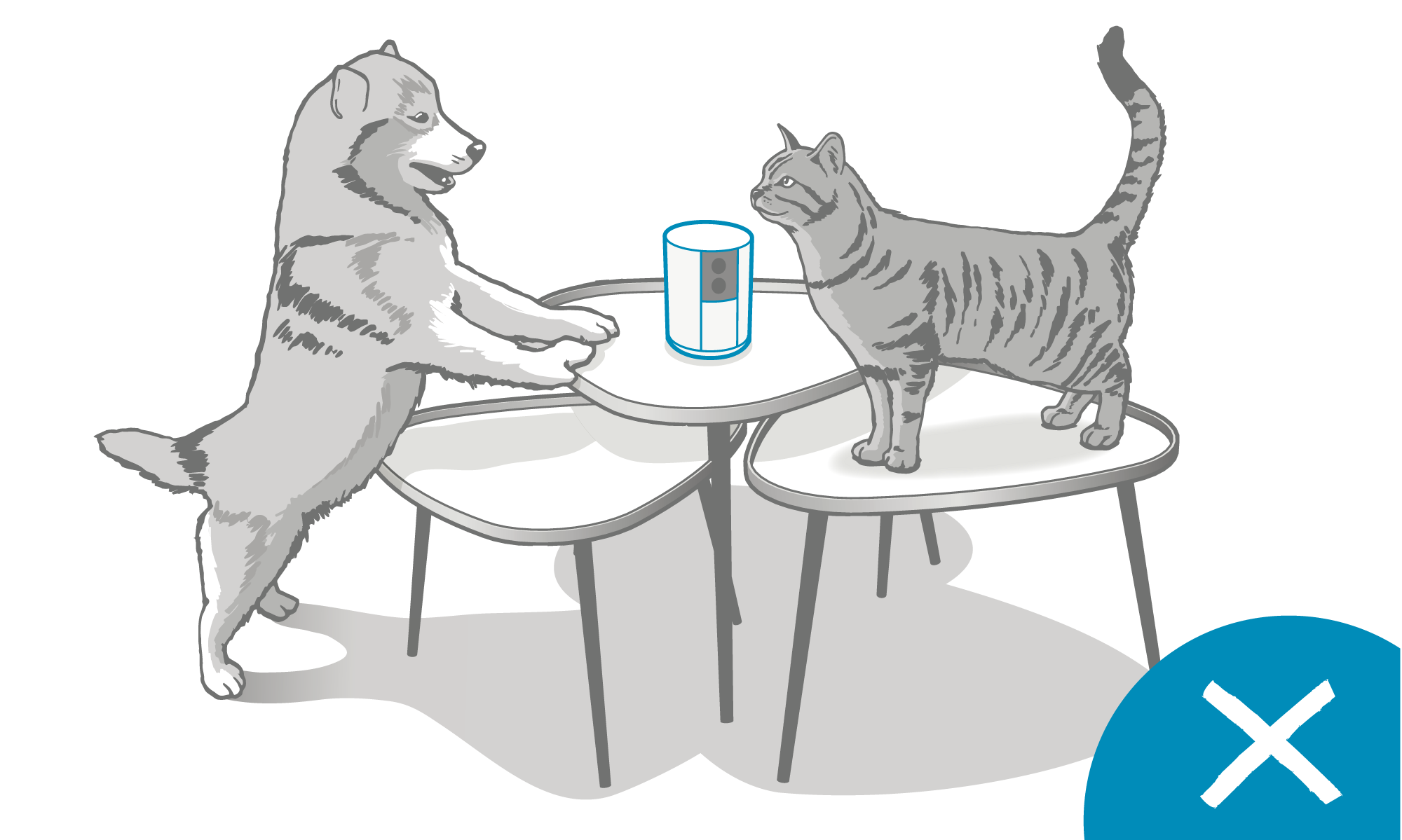 optimize surveillance by using a central location to maximize the detection coverage angle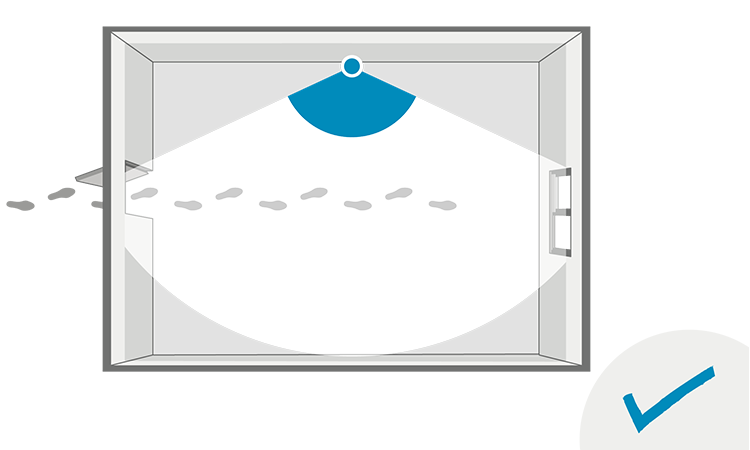 You can read the article about motion detection to adjust you motion settings with sensitivity levels and zoning : How to configure motion detection?