Night mode allows you to protect your family when your family members are at your home. It can be activated (half-full padlock) using key fobs or the App.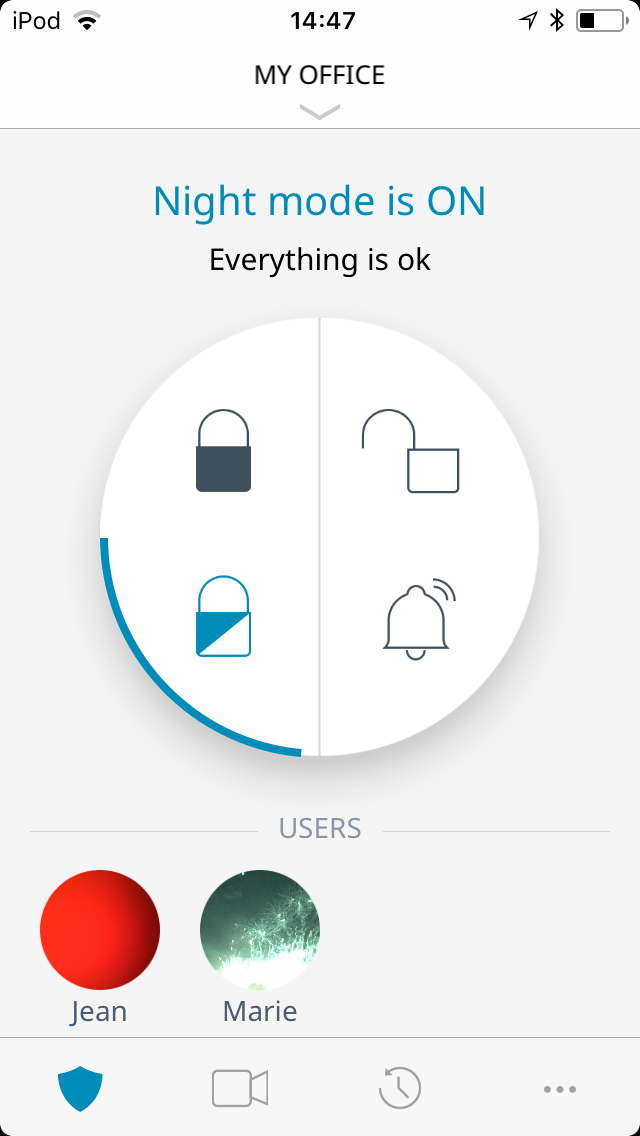 When night mode is selected, only IntelliTAGs and selected cameras are active. They will sound the siren and send alerts in the event of a break-in attempt.
Also, only owners will receive night mode notifications. Your entire community will not be alerted.
Configuring night mode
Go to the Somfy Protect application, to the "Settings" menu, then select "night mode."
Select the components that you want to have active in night mode.