When you change your WiFi network (a change in the network name and/or the password) either voluntarily or because you changed your residential gateway box, or after rebooting the Somfy One / One+, it is necessary to reconnect the device to the WiFi network.
Procedure

- First of all, make sure that WiFi is enabled on your phone.
- From the Somfy Protect application, go to "My devices" in the "Settings" menu, then select the Somfy One / One+
- Press "Change WiFi network"; a screen will ask you to confirm this action.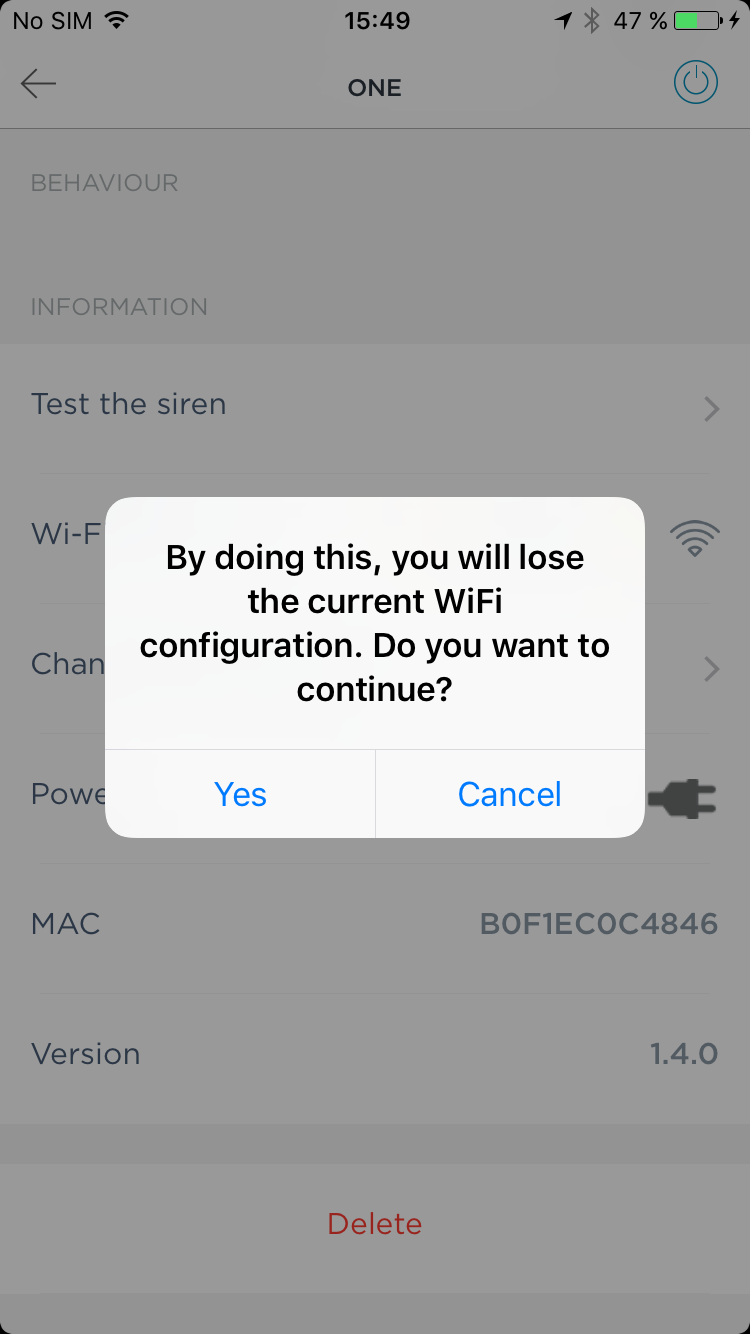 - The procedure for changing your WiFi network has been launched; we invite you to follow the directions on the screen.